Early-morning fire guts 13th SW home; no one hurt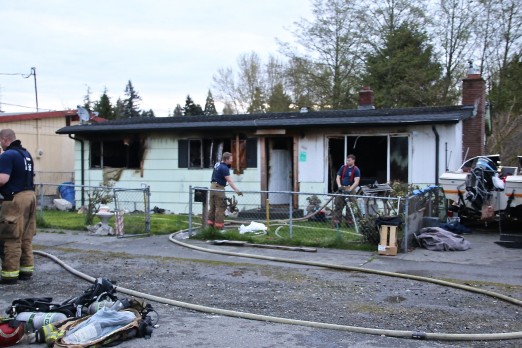 North Highline Fire District crews are still at the scene of a house fire on 13th SW south of SW Roxbury. The incident commander tells WCN that no one was in the house when it caught fire before dawn; there are residents in an RV on the property, and the house was full of items being stored. An investigator will be working in the hours ahead to find out what started the fire.
You can follow any responses to this entry through the RSS 2.0 feed. Both comments and pings are currently closed.