Tonight: Dine at Proletariat Pizza for Spoke and Food
Ride your bike over to dine tonight at White Center's Proletariat Pizza, and you'll benefit a bicycling nonprofit – PP is the local participant in this year's Spoke and Food. Here's the full flyer for everybody participating around the metro area: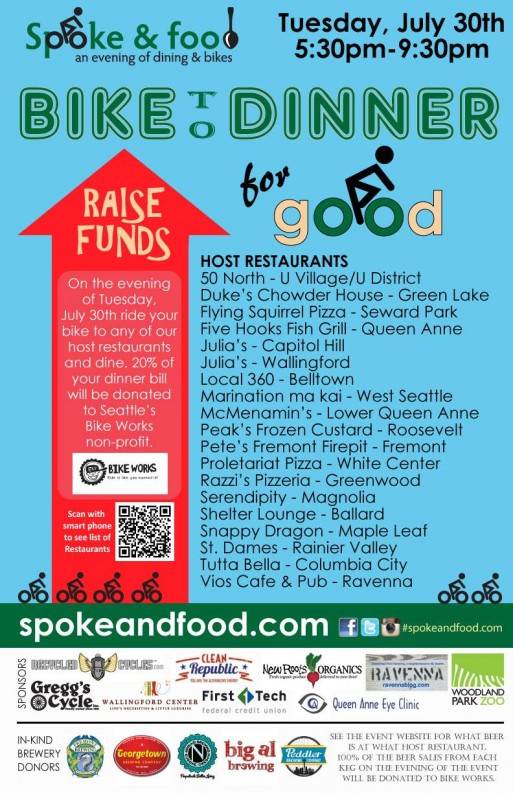 Beneficiary is Bike Works.
You can follow any responses to this entry through the RSS 2.0 feed. Both comments and pings are currently closed.