White Center-founded Full Tilt Ice Cream now at West Seattle Thriftway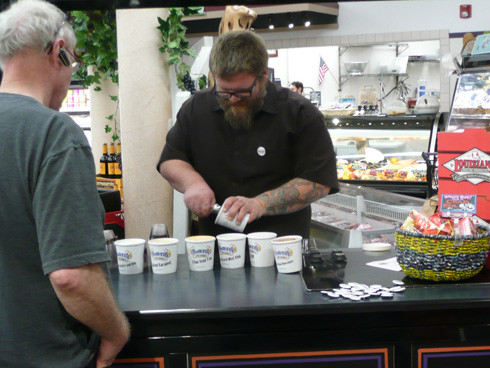 Just a few weeks after West Seattle Thriftway became the first supermarket in the area to carry pints of White Center-headquartered Full Tilt Ice Cream, proprietor Justin Cline was at the store this afternoon to scoop it up for shoppers.
You can follow any responses to this entry through the RSS 2.0 feed. Both comments and pings are currently closed.