Traffic alert: Crash on Roxbury at 8th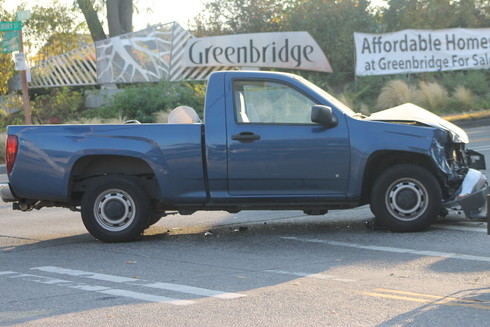 4:52 PM: Seattle crews are handling it right now, but this is likely to affect traffic to/from White Center for a while – a crash at 8th and Roxbury. 8th is reported closed north of Roxbury; we're waiting for our crew to report in with word on whether all of Roxbury is affected, or just the westbound side. Two vehicles and a motorcycle are reported to be involved in the crash.
5 PM UPDATE: The crash is on the Seattle side of Roxbury; both directions of traffic on Roxbury are getting through. No one involved was hurt badly enough to have to go to the hospital. The two vehicles are both pickups, including the one in our top photo.
You can follow any responses to this entry through the RSS 2.0 feed. Both comments and pings are currently closed.