Night Out in White Center: Scenes from a block party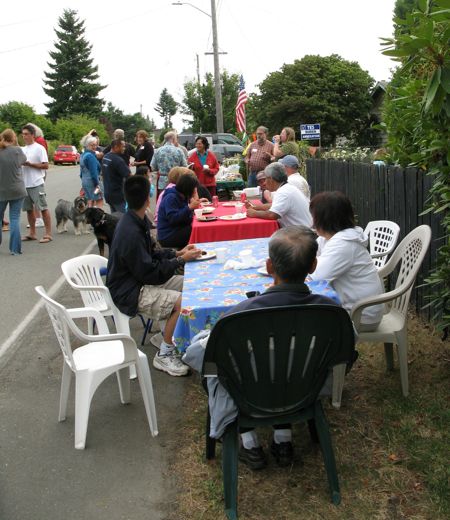 Thanks to North Highline/White Center neighborhood advocate Gill Loring for sharing photos from one of Tuesday night's Night Out block parties – 20th SW between 102nd and 104th. The host was another neighborhood advocate, Ron Johnson (who also serves as a member of the all-volunteer North Highline Unincorporated Area Council). Here's Ron chatting with one of the King County Sheriff's Office team members who visited, Community Service Officer Peter Truong: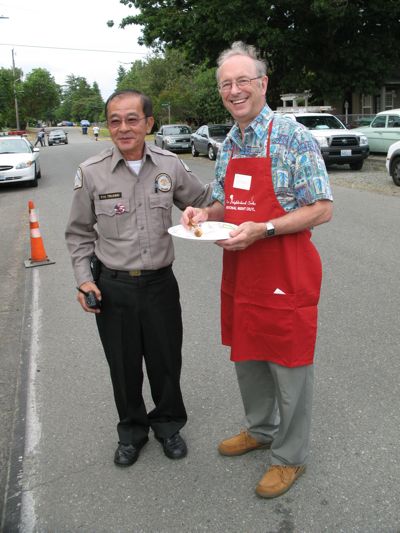 Also spotted at this party, White Center Storefront Deputy B.J. Myers: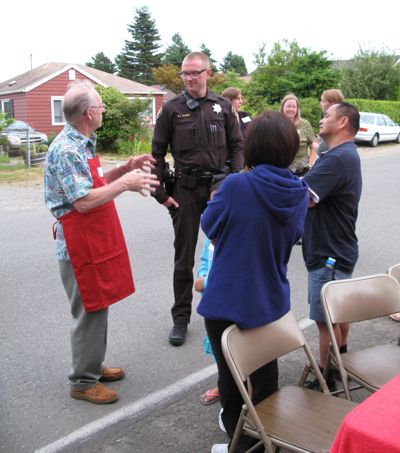 Neighbors got a chance to talk with the officers as well as with each other: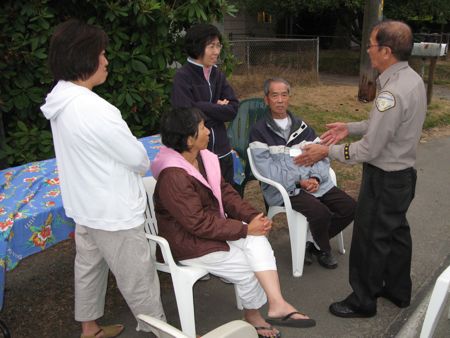 Gill reports the party went on until dark.
You can follow any responses to this entry through the RSS 2.0 feed. Both comments and pings are currently closed.