Hunger-fighters' mega-barbecue fills Greenbridge Plaza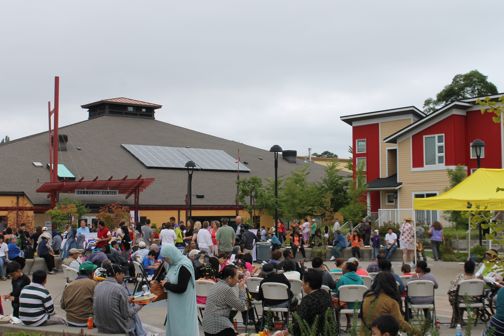 One more big event Tuesday night besides Night Out – thousands of people invited to the annual hunger-fighting summertime mega-barbecue at Greenbridge Plaza, with partners including the White Center Food Bank and the Vertically Integrated Partnership to End Hunger.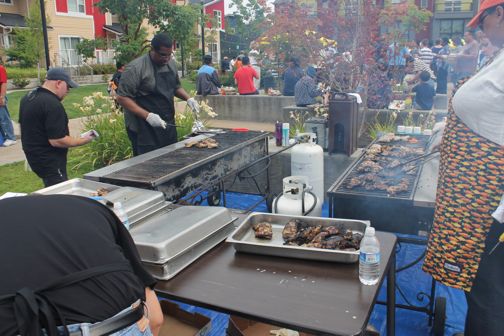 The menu included summer-barbecue favorites, even corn on the cob: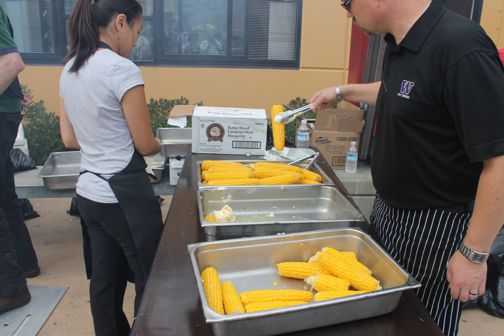 The partnership includes food-service companies, distributors, farmers, processors, and others collaborating to fight hunger in ways big and small – and as with the previous two years, this was definitely big, with fun as well as food: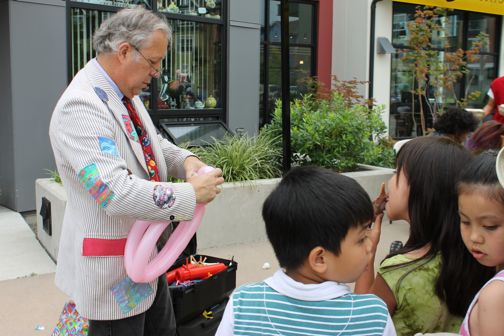 This gets bigger every year; here's our coverage of the first one back in July 2010.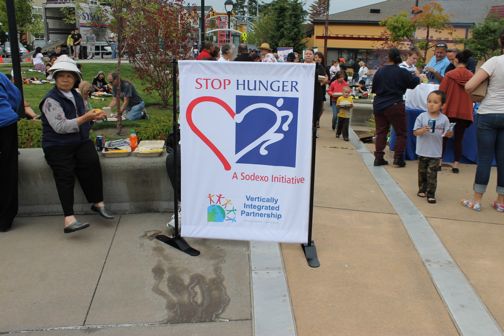 It's so big now, KING 5 even sent a crew Tuesday night! Here's photojournalist Lorenzo at work: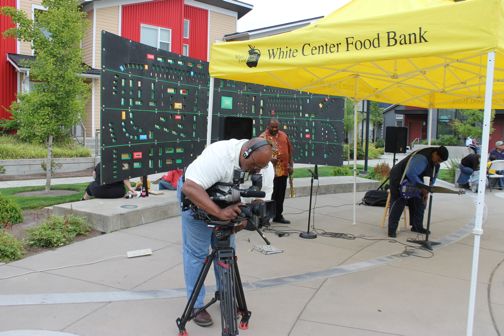 (Here's the online version of their story.)
You can follow any responses to this entry through the RSS 2.0 feed. Both comments and pings are currently closed.