Cultivate's open-mike night: Perfect summer evening in Greenbridge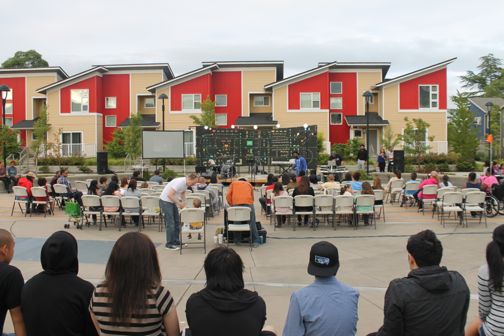 We stopped by Cultivate's open-mike night on Friday at Greenbridge Plaza, just long enough to see the crowd gathering on a perfect summer evening – not too hot, not too cool. Among the first performers, Celestine: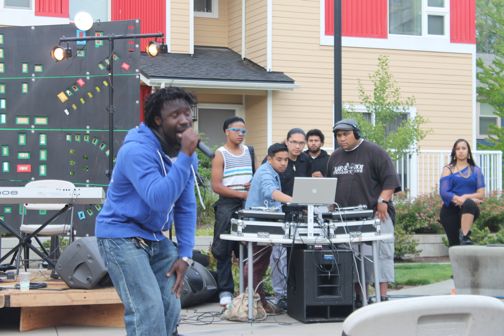 The event was a co-promotion with White Center Community Development Association and YES Foundation, and a chance for everybody to celebrate the summer. Cultivate has a photo album up on Facebook; see it here.
You can follow any responses to this entry through the RSS 2.0 feed. Both comments and pings are currently closed.