White Center beautification: New plants, courtesy of NHUAC & community volunteers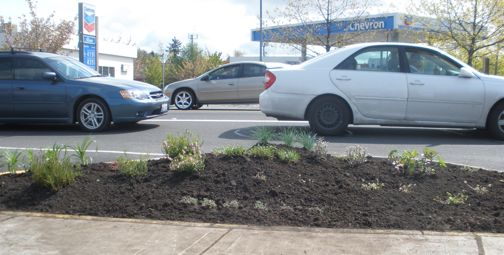 That's the "after" photo from the south side of the heart of downtown White Center! The North Highline Unincorporated Area Council shares the photos and the before/after explanation:
Concerned with the two large neglected planter beds on 16th and 100th, the North Highline Unincorporated Area Council obtained a permit from King County to dig up the beds and put in new plants.

With good weather this morning, council members Steve Porter, and Barbara Dobkin, as well as community members, Eric, Gill, and Alex, the bed on the west side of 16th was dug up and new soil added as well as drought resistant perennials (picked out specially for us by Vera at Village Green Perennial Nursery).
Next up for NHUAC – their next quarterly public-safety forum, this Thursday, May 10, 7 pm at North Highline Fire District HQ (1243 SW 112th).
You can follow any responses to this entry through the RSS 2.0 feed. Both comments and pings are currently closed.