Cracking down on public drunkenness: With partners, White Center's storefront deputy pursuing the plan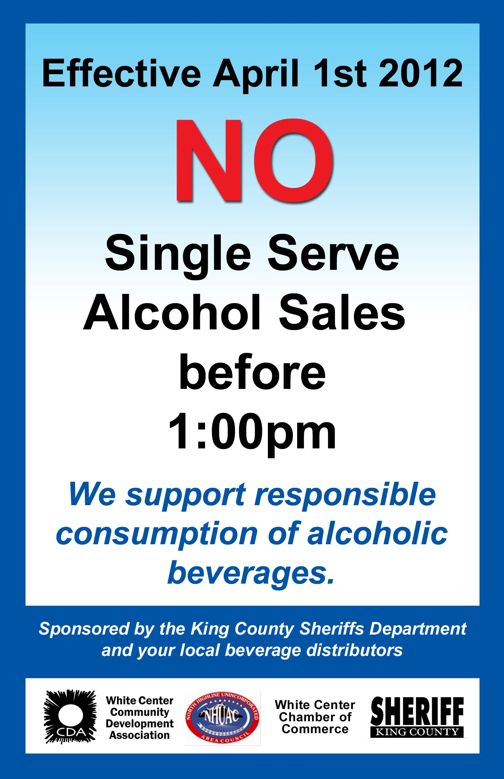 If you see that sign up at a White Center business .. you'll know it's decided to cooperate with the new campaign in which King County Sheriff's Office storefront Deputy BJ Myers is working – with the support of the White Center Chamber of Commerce, White Center Community Development Association, and North Highline Unincorporated Area Council – to crack down on chronic public drunkenness.
First, Deputy Myers worked with three beverage-distribution companies "to identify the problem and draft a ban that specifically targets the products most closely associated with the chronic public intoxication in downtown White Center." The first phase, now under way, involves beverage reps asking retailers to join the program; Deputy Myers says some already have jumped in: "Over the next couple of weeks I'll get an idea of which businesses are and aren't participating."
The original memo regarding the proposal was distributed at March's NHUAC meeting; we had it in its entirety here.
You can follow any responses to this entry through the RSS 2.0 feed. Both comments and pings are currently closed.