Happy anniversary! Company Bar celebrates its first year
Story and photos by Deanie Schwarz
Reporting for White Center Now
"It's been a long year – in the best way, " said Jesse Lovell, as he prepared the stage of his Company Bar for the first anniversary blowout Friday night. Some of Jesse's rock-and-roll friends had put together an unnamed tribute band honoring the "Mighty Van Halen."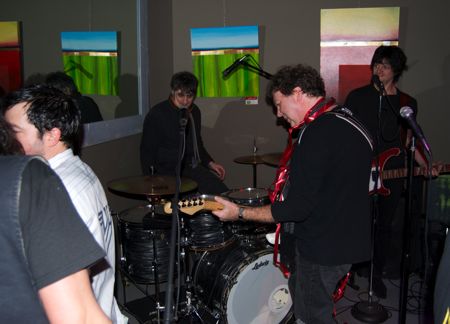 When Company Bar opened in White Center a year ago, it happened to be Eddie Van Halen's (a hard-rock guitarist) birthday. Jesse took that as a kind of cosmic sign because he had spent months remodeling the space to include the now nearly-famous men's bathroom painted in the graphic pattern Van Halen had on one of his famous guitars circa "1984."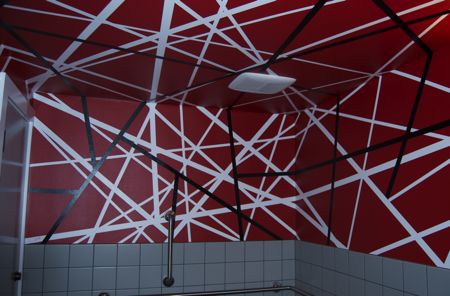 On the anniversary, Jesse donned his VH shirt and a tie for the tribute:
The packed house of joyous rock and roll Company fans enjoyed menu items including fried chicken and Cuban pork sliders, and Hawaiian clam chowder as classic Van Halen tunes blasted down the performance space and out onto the street.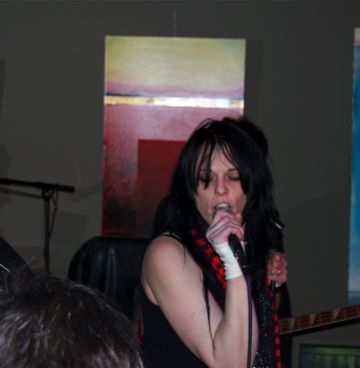 The rehearsed performances by patrons, a Company bartender and other friends were a way to say thanks to Jesse for what they say he has brought to the White Center community.
A regular patron told WCN that he has lived in White Center all his life and that he, like others in the area, gratefully have a safe place in the neighborhood to go for adult socializing and a reliable source of shared pride in their community.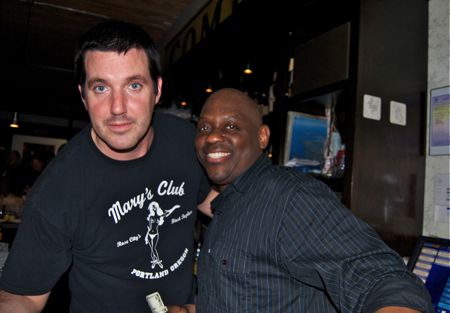 (Company bartenders Aaron Garland and Ronnie Hill)
Jesse says he has thought about and learned a lot over the course of the year, but it is the tremendous support of the regulars from the White Center neighborhood he notes: "We have made a lot of friends; and we have seen people here making new friends. That's been really satisfying."
As for upcoming plans, Jesse says he is working toward upgrading the web site for the bar – perhaps sometime as soon as February, so keep an eye out on their Facebook page for updates.
You can follow any responses to this entry through the RSS 2.0 feed. Both comments and pings are currently closed.