Reminder: White Center Veterans' Park re-dedication today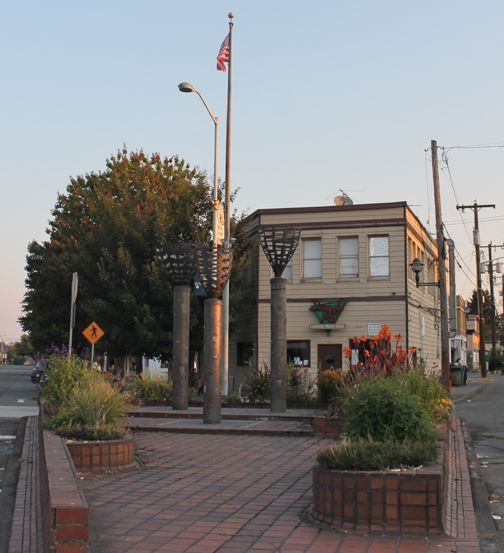 (Photo by Patrick Sand for WCN)
One more reminder – 4 pm today, the community, and especially veterans, are invited to the re-dedication of the White Center Triangle Veterans' Park at the south end of Delridge. A new flag and plaque will be highlighted. If you are a veteran and are able to wear at least part of your uniform, organizers have made that request. Here's the detailed invitation we published here last weekend.
You can follow any responses to this entry through the RSS 2.0 feed. Both comments and pings are currently closed.