Farewell, Pony Express: Mail center ending operations in a month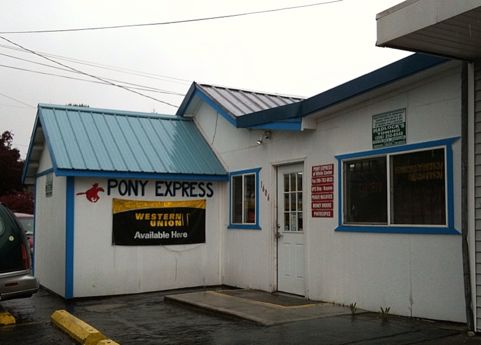 Story and photos by Deanie Schwarz
Reporting for White Center Now
A White Center Now reader tipped us to the upcoming closure of Pony Express in White Center – concerned that WC is losing its last mailbox provider. After 22 years of operation — three at the current location, after 19 years across from McLendon Hardware on 102nd — owner Claire Denning confirms she will close the doors forever on June 30.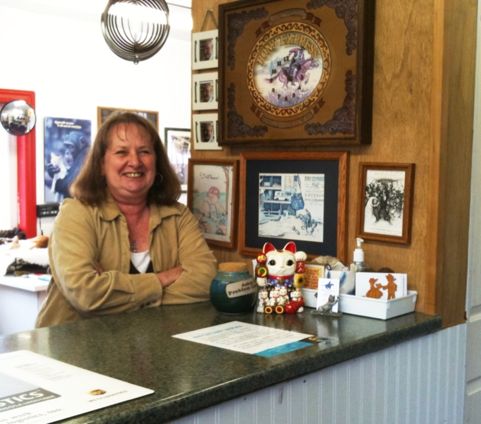 When Claire began operating the private mailbox shipping center, it was one of twelve original centers independently owned in the Seattle metro area known as Pony Express. She says only a few remain, as the need for shipping services, including postal services, declined in large part to the growth of Internet use. Business transactions are conducted digitally and people tend to purchase items for free shipping, which cut into the UPS service Claire had provided for years.
"I haven't been on the main thoroughfare that everyone uses for three years, and that's another reason why I've been struggling here. I never recovered financially from the move that took everything I had in retirement and savings. It was a 50% drop in business. I was never able to get a contract with the Postal Service because of cutbacks there. That might have guaranteed some income.
"But, before all that, the business was successful for all those years, in large part because of apartment dwellers who moved a lot, or for people who traveled. They wouldn't have to change their addresses with a private mailbox and could just pick up their mail from here where everything was secure."
The only other places in White Center which will provide mailboxes will be Stor-More (16th and 114th), though they do not provide postal services, like UPS, Federal Express, or Western Union.
The Westwood Post Office in West Seattle has mail boxes, but there is currently a waiting list for them. She is also referring customers to an independent shipping service shop, MailBox West, in West Seattle's Morgan Junction, across from West Seattle Thriftway; it's also a contract station for the post office. They are equipped to handle registered and international mailings.
Once Claire closes the store, the only blue mail drop box that will remain in White Center will be the box located at the Rainbow Grocery on 16th. The nearest post services will be the Westwood Post Office in the Westwood Village and the Burien Post Office on 152nd Ave. SW.
"I was the neighborhood secretary, " Claire said proudly with a smile.
"It's really a kind of pickle-barrel kind of place, " chimed in the USPS letter carrier in the office, picking up and dropping off mail. "People run into each other here and know each other."
Indeed, Claire has known the whereabouts, comings, and goings of a lot of folks over the course of 23 years. And she says that those customers have been very understanding of the necessity to close and supportive in her decision to start a new chapter in her life.
But it's not hard to imagine how different life will be for those customers, without Claire and the White Center Pony Express.
You can follow any responses to this entry through the RSS 2.0 feed. Both comments and pings are currently closed.