White Center businesses: Decoraciones Ely moving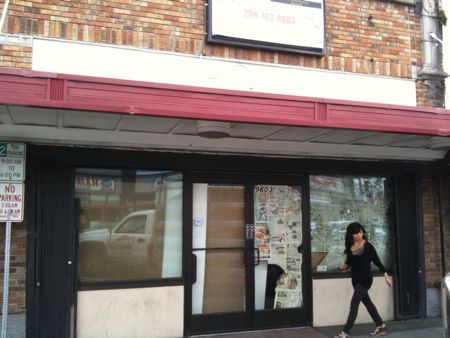 From WCN contributor Deanie Schwarz, photos and this quick update:
The long-vacant space at 9603 16th SW will have a new tenant as of May 1. Decoraciones Ely, a decoration and wedding supply shop, currently located down the street at 9640 16th SW, will be moving in with their vast inventory of wedding, baptism, and quinceañera supplies.
Below, shop owner Elisa fits a young woman for her quinceañera, a traditional Mexican birthday affair akin to Sweet 16 birthdays, honoring a young lady at 15 years old.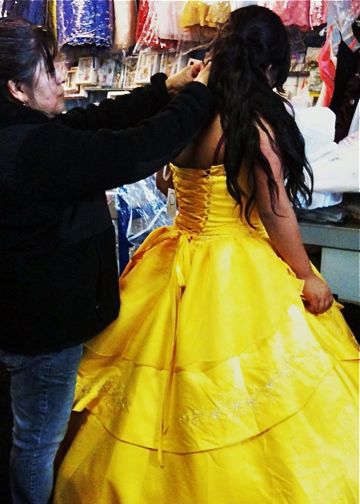 You can follow any responses to this entry through the RSS 2.0 feed. Both comments and pings are currently closed.