Peek inside new Zippy's Giant Burgers in White Center, with less than 2 weeks to go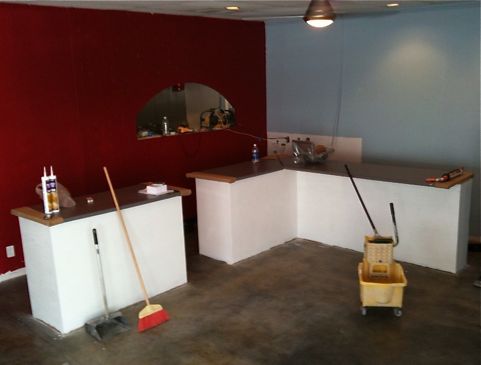 (Photos by Deanie Schwarz for WCN/WSB)
Almost since its opening day three years ago, Zippy's Giant Burgers has been one of West Seattle's most buzzed-out restaurants, so its impending White Center move is fodder for close-up coverage. White Center Now/West Seattle Blog contributor Deanie Schwarz checked back inside the new location (9614 14th SW) now that we're less than two weeks away from its scheduled opening. Above, that's the expanded counter, where for the first time, Zippy's will be processing credit-card transactions. Next – the kitchen, with features much more expansive than Zippy's current, cozy quarters in the Highland Park neighborhood: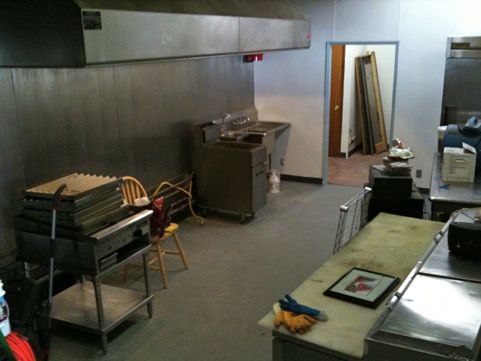 Still a lot of setup to be done, but there will be five booths, as well as tables and counters, with 40 able to be seated comfortably: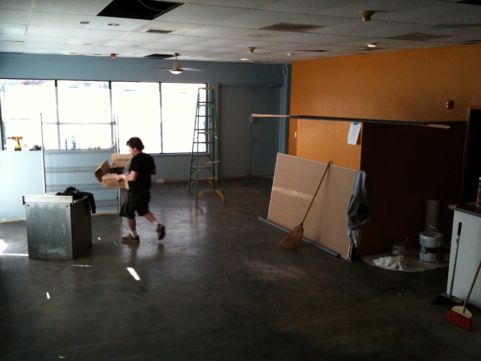 The gold wall, Deanie says, will be the "bun wall," with a sesame-seed look – behind it, the pinball/game alcove. And check the floor – freshly polished concrete, "a labor of love" as Zippy's proprietor Blaine Cook describes it. Last but not least, note the windows … should be lots of light, with the southern and western exposure (Highland Park faces north-northwest):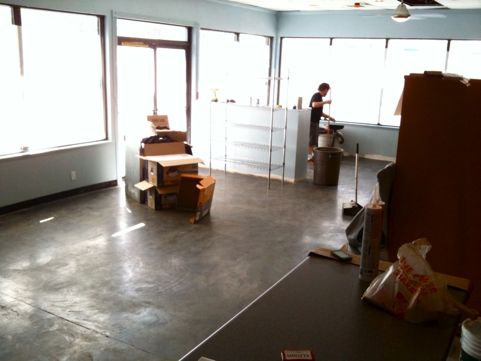 But don't worry that it'll be too hot in summertime – a high-efficiency, quiet fan will keep things cool. Zippy's plans to close in Highland Park once it's out of food this Saturday, April 16, and then hopes to swing open the doors in White Center on April 25th.
You can follow any responses to this entry through the RSS 2.0 feed. Both comments and pings are currently closed.