Medical marijuana dispensary Herban Legends to open in White Center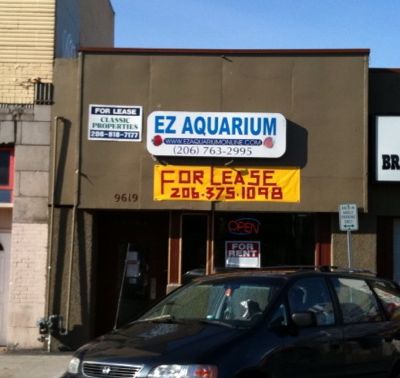 WSB contributor Deanie Schwarz has been investigating reports of potential medical-marijuana dispensaries opening in White Center, and has just confirmed one.
First, a little context: While the state says dispensaries are illegal, county and city authorities have said that since medical marijuana itself IS legal, dispensaries are doing business in a gray area, and they are hopeful that the State Legislature will vote soon to allow regulation of these types of operations. (There is a bill, SB 5073, that has passed the State Senate and is now making its way through the State House.)
Now, Deanie's report:
Property owner Tan Chung confirmed to WCN earlier this week that he had leased his space, the former EZ Aquarium at 9619 16th SW, to a medical marijuana dispensary, but was unable at that time to identify the company name.
WCN has confirmed this morning with the new store's owner, Chris Cody of West Seattle, that Herban Legends dispensary is tentatively scheduled to open there around May 1.
You can follow any responses to this entry through the RSS 2.0 feed. Both comments and pings are currently closed.