Photos: Union Gospel Mission Search and Rescue Van's first White Center visit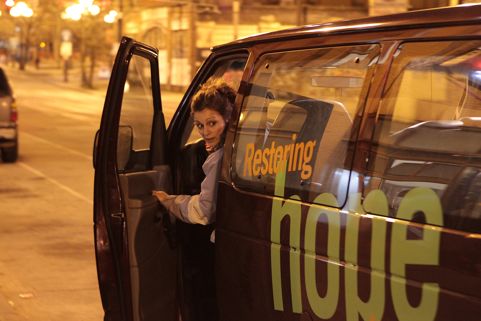 (Photos by John McLellan for WCN)
As previewed here earlier this week, the Union Gospel Mission's Search and Rescue Van made its first trip to White Center on Wednesday night, looking for people sleeping on the street, to offer them help in ways large and small, and photographer John McLellan was along for part of the ride, for WCN. Above, Melissa Engstrom was in the driver's seat as they headed out from Pioneer Square, where UGM is headquartered. Inside the van, practical things – like this: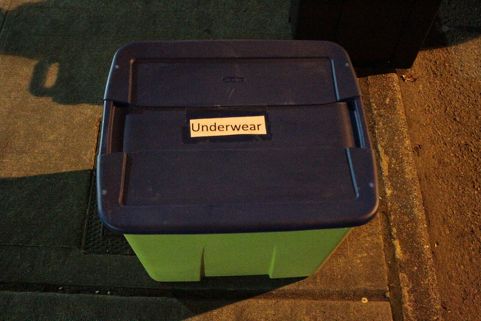 Volunteer help included people from churches elsewhere in the metro area: Eastside Foursquare community outreach pastor Chris Peppler loaded supplies into the van.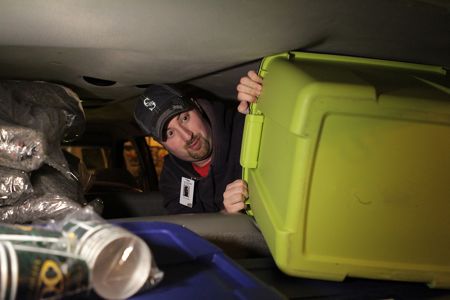 Once they arrived in White Center, he organized volunteers to look for people in need of help: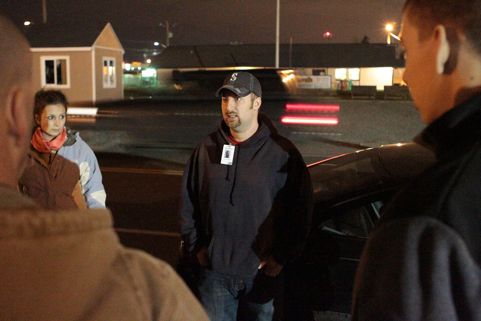 They found some – Patrick "Red Dog" got a blanket and sandwich from the Search and Rescue volunteers: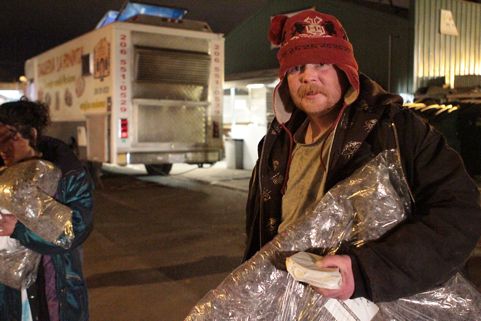 The streets can look lonely for volunteers, as well as for those who live out there: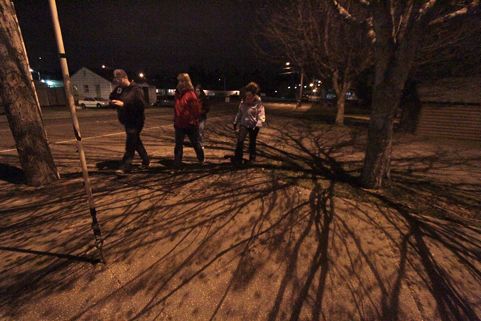 And onward they trudged: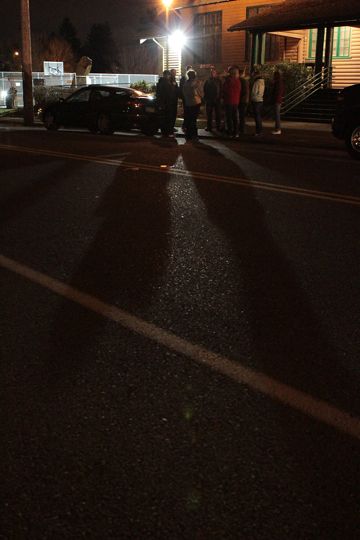 UGM tells us they expect to be back in White Center/West Seattle weekly, starting next month.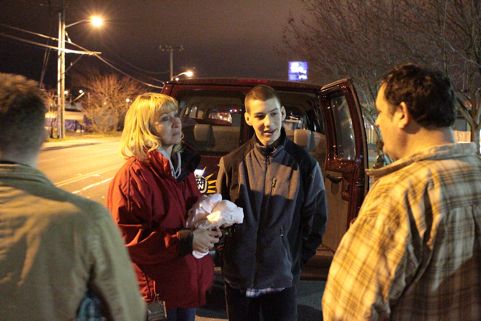 And you are welcome to suggest areas for them to visit (you can post on their Facebook wall).
You can follow any responses to this entry through the RSS 2.0 feed. Both comments and pings are currently closed.