Greater King County Police Activities League boxing in White Center, with Sheriff Sue Rahr on hand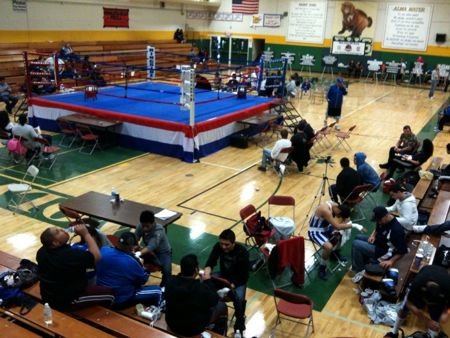 Story and photos by Deanie Schwarz
Reporting for White Center Now
The gong of the bell and an electrified hard-rock version of the national anthem opened this afternoon's White Center Boxing Club Showcase at Evergreen High School.
About 40 kids, including several representing the Police Activities League Boxing Club, were present to compete in matched bouts (equivalents in weight and experience are pre-determined by Head Coach Tony Rago) of three, roughly one- to two-minute bouts. Twenty total bouts were slated for the crowd of about 150.
The pre-bout safety preparations include painstaking wrapping of the young boxers' hands by trainers, as well as fitting the fighters with headgear and mouthguards.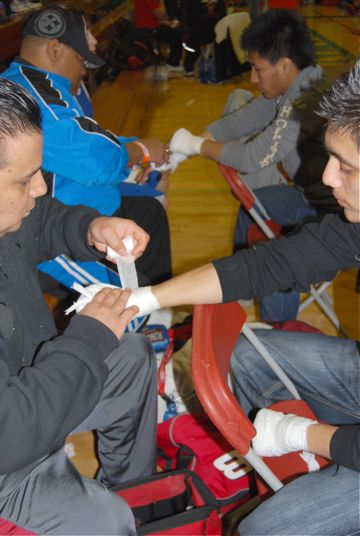 Today's first bout happened to feature two young women.
Girls comprised a tenth of the competitors today, according to Lori Graham, assistant coach. Referees and ringside coaches keep an eagle eye on the boxers, as do medical personnel: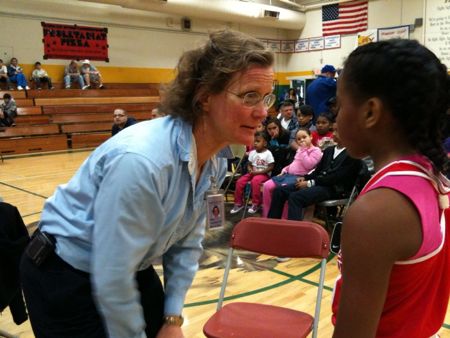 In general with PALS boxing, if there is any indication that an equivalent match is not happening, the bout is stopped without hesitation, though all matches in this afternoon's competition were good and that was unnecessary.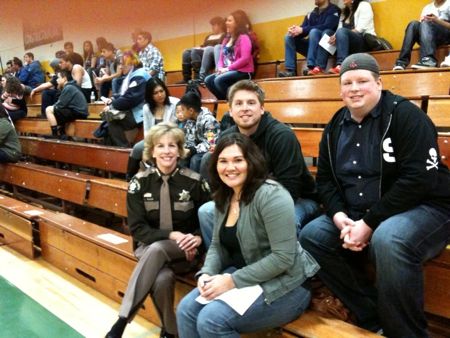 King County Sheriff Sue Rahr sat with her sons Peter and Bill and PALS Special Events person Laurie Perkins. Sheriff Rahr was pleased to see the large turnout today and gave big kudos to the entire volunteer crew who work on behalf of the kids with tireless dedication. Rahr pointed out, for example, the work that Tony Rago does. "He runs a very tight ship and is an amazing human being," she said.
On March 29, the sheriff will appear before a King County Council committee to seek funds to restore a deputy to Skyway and bring the LEAD program there, and potentially to WC as well. "Utilizing this program is a chance to be innovative," says Rahr, "It is a prebooking intervention program [and] would serve these communities which are of great need." Regarding recent speculation by a WC deputy at the last NHUAC meeting that the Kirkland/Juanita annexation process might free up additional deputies to bring back to North Highline, Rahr said that was a little too optimistic. "We have some deputies retiring and so are letting our retirement attrition get ahead of cuts," Rahr says. It is unlikely any additional officers from Juanita-Kirkland will be transferred to North Highline, according to Sheriff Rahr.
Meantime, more information on White Center PALS, as well as volunteer opportunities can be found by going here.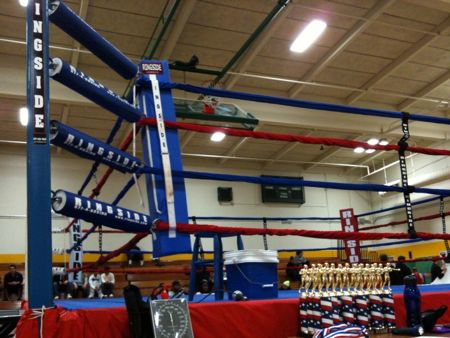 You can follow any responses to this entry through the RSS 2.0 feed. Both comments and pings are currently closed.