White Center Community Summit 2010: A different approach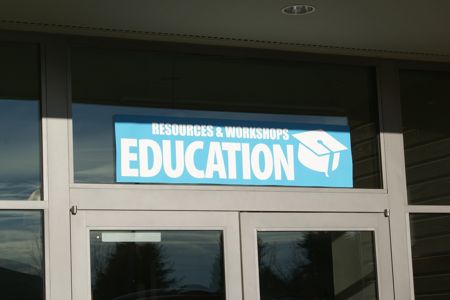 A multitude of signs like that one heralded every step along the way at Saturday's White Center Community Summit, presented by White Center Community Development Association on the grounds of White Center Heights Elementary and Educare Early Learning Center. Information was available in a variety of formats, in a variety of areas, regarding a variety of subjects – from housing to education to health to jobs, and more. WCCDA's Sean Healy gave us a quick overview: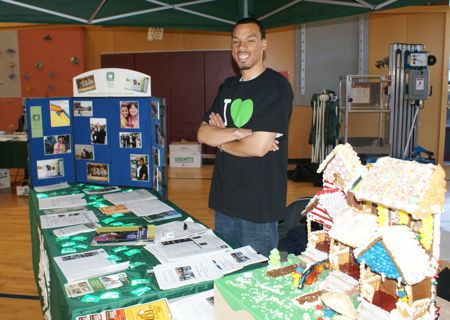 He explained that instead of a day full of dialogue this year, the summit was set up as a chance to help community members plug into resources – in a variety of ways. While we visited at midafternoon, that was happening in rooms big and small around the campus, both with informational tables and classroom workshops. And no matter who you stopped to talk to, you could find out something new: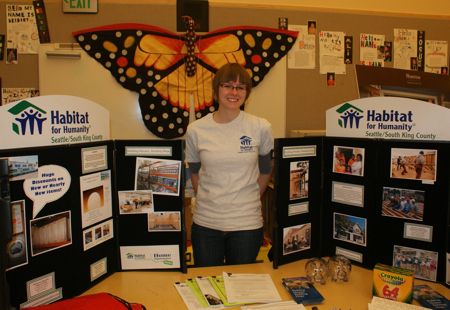 Jenni from Habitat for Humanity, for example, told us about a new program – not building homes, for which Habitat is famous, but helping existing homeowners with renovations. A multitude of other groups had presence at the event too, including North Highline Unincorporated Area Council, whose Pat Price is in our photo below, with North Highline resident Gill Loring: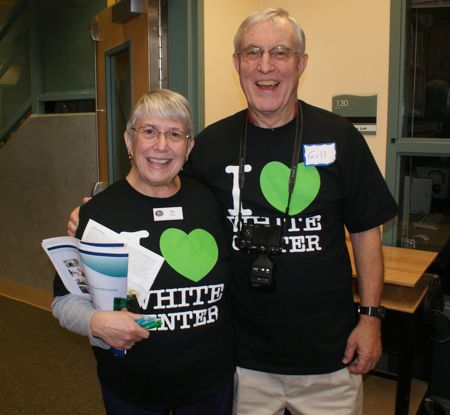 You can catch a few more scenes from the summit via photos tweeted by WCCDA while it was under way.
Tags: White Center Community Summit
You can follow any responses to this entry through the RSS 2.0 feed. Both comments and pings are currently closed.