Van fire under investigation in White Center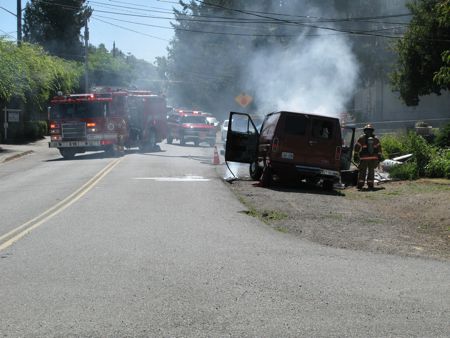 Thanks to Gill for the photos and details on this van fire around 1 pm on the west side of 17th SW, south of 104th. He saw the smoke from a few blocks away and reports that King County Sheriff's Deputies were on scene along with firefighters when he arrived. A gas can was found near the van but it's not known whether it was involved with the fire or not; we'll be checking with investigators.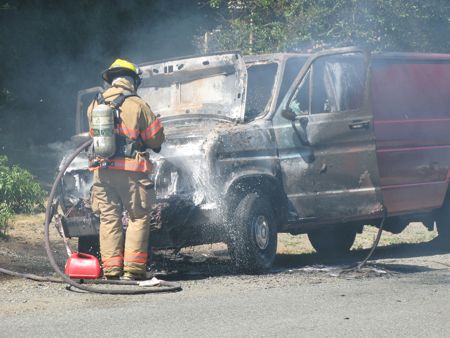 UPDATE: KCSO's Sgt. John Urquhart says it's not a police investigation – just a fire incident.
Tags: White Center fire
You can follow any responses to this entry through the RSS 2.0 feed. Both comments and pings are currently closed.