White Center Square "back on schedule" for July opening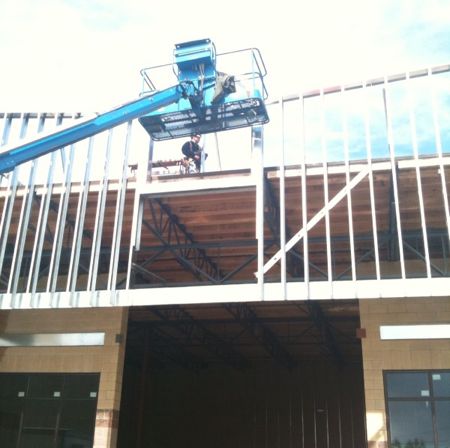 White Center Now got a great behind-the-scenes tour this afternoon at White Center Square, where construction's been under way for 10 months (here's our coverage of the groundbreaking last May). We're told the construction is back on schedule, after a little difficulty during the soggiest heart of winter, and that means a July grand opening is still planned. In addition to the new 11,000-square-foot Vong's market (beneath the sign that's being framed in the photo you see above), several of the storefronts are now leased. We'll have full details, and the story behind the programs that made the dream reality, in a story you'll see here tomorrow.
Tags: Vong's Market, White Center Square
You can follow any responses to this entry through the RSS 2.0 feed. Both comments and pings are currently closed.