New art at Full Tilt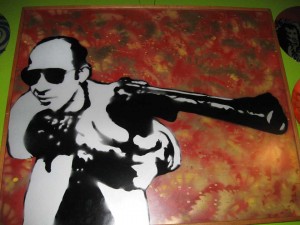 Many of you saw him at the Rat City Rummage a few months back. Dave Ryan is a stencil artists from Bremerton, Washington. All of his art work is done on recycled goods, such as old LP's, windows and thrift store canvases. Dave enjoys painting silly and epic things, has two different sized feet, and can grow a fairly thick beard when cold or frightened.
Currently he has 42 stenciled LP's on the walls, and two larger paintings. We had 49 yesterday, so they are going pretty quick.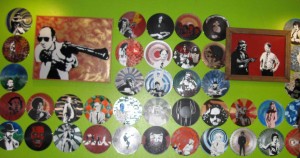 You can follow any responses to this entry through the RSS 2.0 feed. Both comments and pings are currently closed.