White Center's big volunteer cleanup: First photos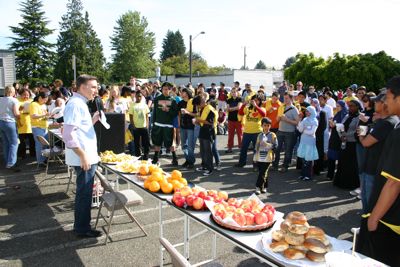 Thanks to James Bush from the office of King County Council Chair Dow Constantine for sharing photos from today's big White Center Cleanup – we also have a reporter covering the cleanup and legislative Town Hall on behalf of White Center Now and West Seattle Blog and will have more later. Above, that's Constantine welcoming the group just after 9 this morning; next two photos, 34th District Democrats reps hit the street, followed by Constantine pulling weeds: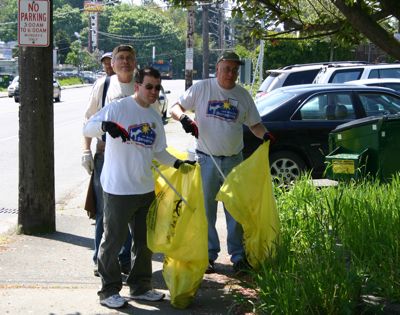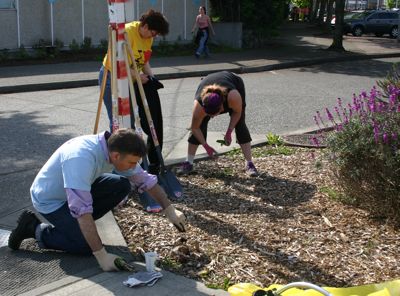 If you have photos, we'd love to add yours too – whitecenternow@gmail.com – thanks!
Tags: dow constantine, White Center Community Development Association
You can follow any responses to this entry through the RSS 2.0 feed. Both comments and pings are currently closed.