34th District legislators' Town Hall in White Center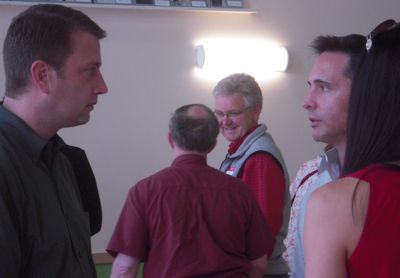 Reporter Kathy Mulady covered the Town Hall held by State Sen. Joe McDermott (photo left), Rep. Eileen Cody and Rep. Sharon Nelson for us – you can see her story and more photos at partner site West Seattle Blog.
Tags: 34th District, eileen cody, Jim Wiley Community Center, joe mcdermott, sharon nelson, white center
You can follow any responses to this entry through the RSS 2.0 feed. Both comments and pings are currently closed.