Last reminder – the White Center cleanup is Saturday!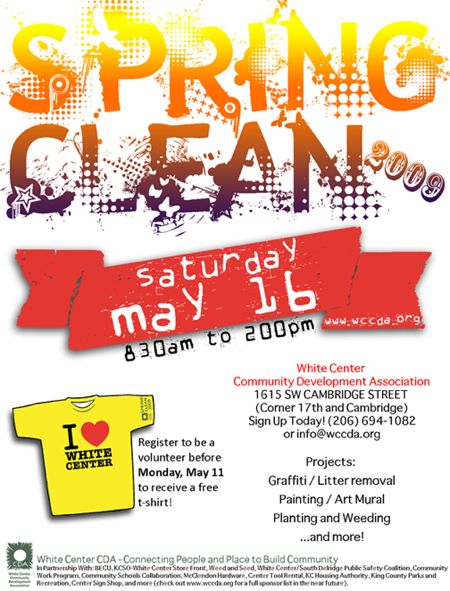 Even if you didn't make the registration deadline, you can still show up tomorrow and pitch in.
Tags: White Center Spring Clean
You can follow any responses to this entry through the RSS 2.0 feed. Both comments and pings are currently closed.