Random thoughts on blogging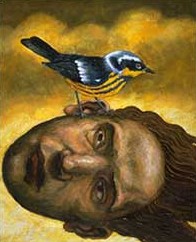 Back in the day when the only news was the old media (traditional newspapers, TV, news wire services), everything was filtered by arbiters of acceptable opinion.  Many was the time when I pulled my hair reading nonsense in some newspaper, wanting to call the reporter and ask, "what the f*ck were you thinking?"  I wrote letters to the editor and some of them got published.  I remember the New York Times calling me to confirm stuff about my background that only the FBI would know.  Even then they polished my comments and turned them into digestible sound bites.
The internet and the blogosphere has completely changed the rules of the game.  The "trad" media has yet to catch up, never mind comprehend the changes which have taken place.  Our sister site, the West Seattle Blog, is an example of people who not only comprehend the new medium but are doing an end run on the trad media.  Today, there are literally millions of blogs, accessible to anyone with an internet connection.  And the highest rated internet sites are themselves blogs:  yes blogs draw more readers than the New York Times or the Washington Post.  It is hardly an understatement to state that we are in an information revolution, perhaps as profound as the invention of the Gutenberg Press.
So what does this have to do with White Center?  Plenty.  News, events, anything that happens in our community is immediately communicated and it is communicated without the establishment media deciding what is or is not "newsworthy."   Personally, I think this is a great development.  Democracy actually returning to its roots.
Which brings me to my critics.  I have been posting on various topics of concern to the White Center community.  In the process of doing so, I state, frankly and openly, what I believe.  I am not asking anybody to like what I have to say.  People have certainly expressed their chagrin over various political positions that I have taken.  To them, I say, in the spirit of democracy, raise your voice and dissent.  But don't tell me to shut up!  Wrong man.  Really wrong.  If you really feel that strongly, then start your own blog.  I certainly hope that people will see this as the commons in which all can express (reasoned) views.
So now that I've said my piece, have at it.  Just try and be civil and smart when posting, which is more than I can say for my own views.  Peace.
You can follow any responses to this entry through the RSS 2.0 feed. Both comments and pings are currently closed.