Opening day for Big Al Brewing on 14th SW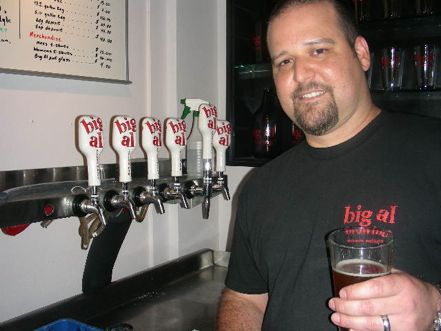 That's Big Al himself, Alejandro Brown of Big Al Brewing, which opened this afternoon at 9832 14th SW in the former home of Pacific Rim Brewing. This is definitely a place for beer lovers, because that's all Big Al is selling — beer; don't wander in thinking you'll find a burger too. Starting at 6 tonight, Grand Opening Night will be celebrated with live music and raffles. Welcome, Big Al!
Tags: beer, big al brewing, White Center news
You can follow any responses to this entry through the RSS 2.0 feed. Both comments and pings are currently closed.