NEXT WEEKEND: White Center Library Guild's sidewalk sale
Midway through the weekend, it's not too soon to start planning your next one! Now that the White Center Library is open Saturdays, the Library Guild's upcoming sale can happen on two consecutive days: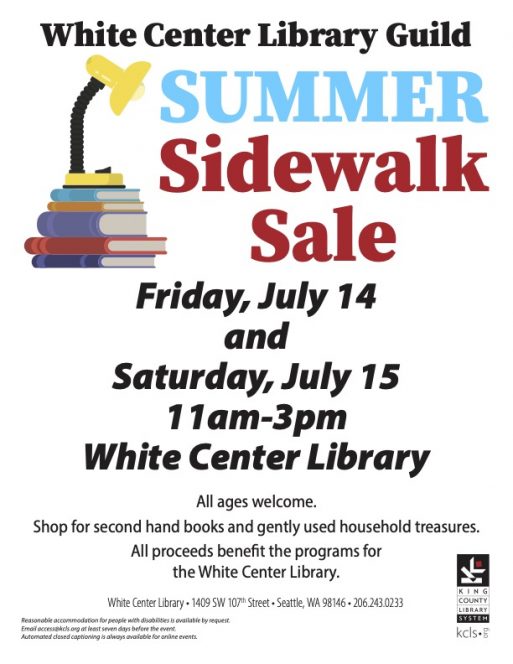 The library is at 1409 SW 107th. (The ballot dropbox will be open by next weekend too, so if you're ready to vote, bring your ballot, which should arrive next Thursday or Friday!)
You can follow any responses to this entry through the RSS 2.0 feed. Both comments and pings are currently closed.