VIDEO, PHOTOS: White Center Pride starts with flag-raising, youth parade, gift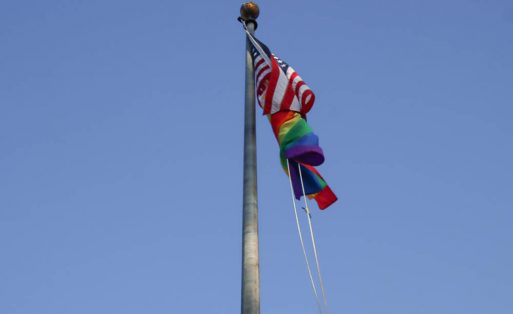 (WCN/WSB photos and video)
The Pride flag is up at Triangle Park on the north edge of White Center, after a ceremony and celebration tonight kicking off the multi-day White Center Pride festivities. The crowd filled the little plaza in front of Mac's Triangle Pub: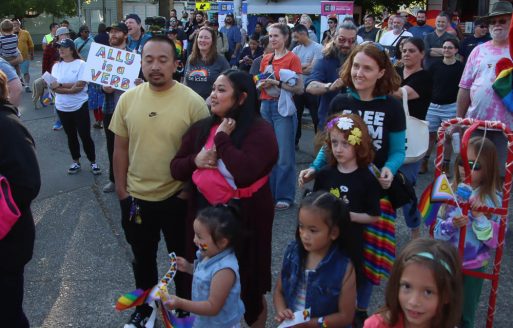 Those there for the White Center Pride kickoff included King County Sheriff Patti Cole-Tindall: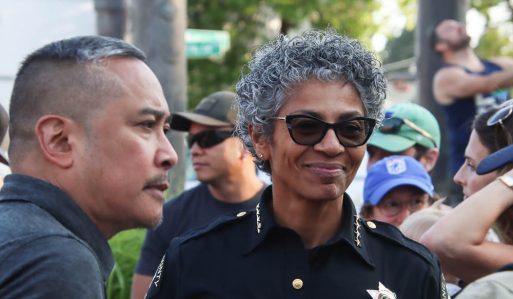 A highlight was the youth mini-parade that headed out from the plaza after the flag-raising:
One of the schools organizing the parade, Community School of West Seattle, got a gift – a new flag, courtesy of WC Pride, to replace the one stolen from them earlier this week (as reported on our partner site West Seattle Blog):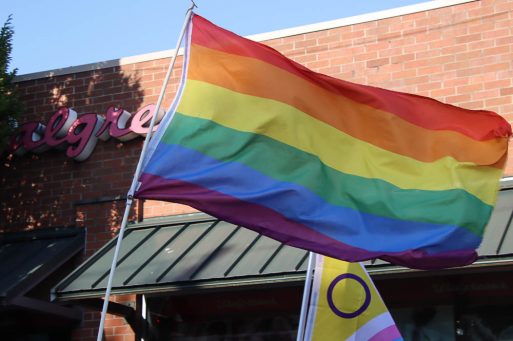 Many smaller flags were flown, too: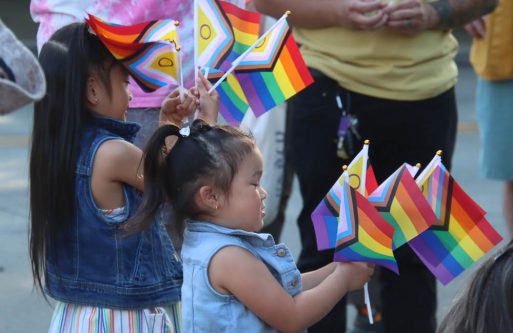 And some important reminders: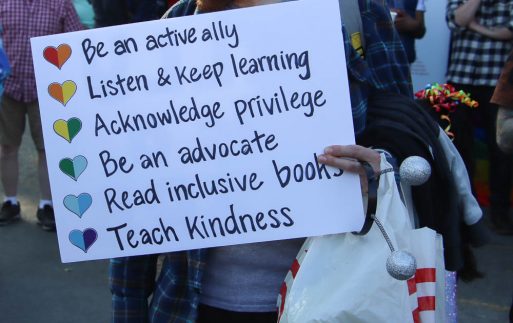 White Center Pride continues with a Queer Beer release party Friday night and the street party all day and night Saturday – more on both at whitecenterpride.org. And while you're at the street festival – or before – you can see the items up for bid in this silent auction announced by WC Pride:
For this year's White Center Pride Street Festival we have a silent auction that will raise funds to support our community LGBTQ+ projects and goals such as our outreach programs, food drives, and more. We are still in the process of gathering donations, but as of now the items are quite special and include 2 significant David Johansson Art pieces, an Erika Barcott Hanging Quilt and many certificates to local shops and restaurants.

Attendees can view the items at the street fair and online. The auction itself will all take place online here: givebutter.com/c/wcpsilentauction
You can follow any responses to this entry through the RSS 2.0 feed. Both comments and pings are currently closed.