FOLLOWUP: White Center Library Guild's successful sale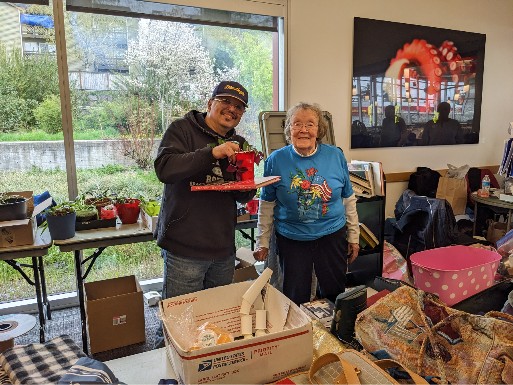 White Center Library Guild volunteers shared photos from last week's rummage sale at the library. Proceeds were for the group's work supporting library programs.
The verdict: The sale was a success.
The library guild usually has a Holiday Bazaar, too, so watch for that later this year.
You can follow any responses to this entry through the RSS 2.0 feed. Both comments and pings are currently closed.