White Center Library Guild's spring rummage sale next Friday and Sunday
Sale season is starting – and you can help support programs at the White Center Library by shopping at this one next Friday and Sunday: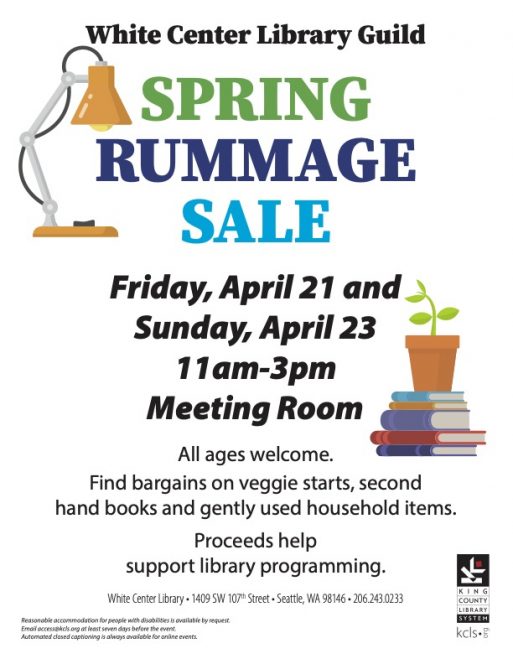 The library's at 1409 SW 107th.
You can follow any responses to this entry through the RSS 2.0 feed. Both comments and pings are currently closed.