CONGRATULATIONS! Peter Truong retiring from KCSO – you're invited to his sendoff
Thanks to Liz Giba for sharing this – all are invited to celebrate retiring CSO Peter Truong, but please RSVP, as shown below: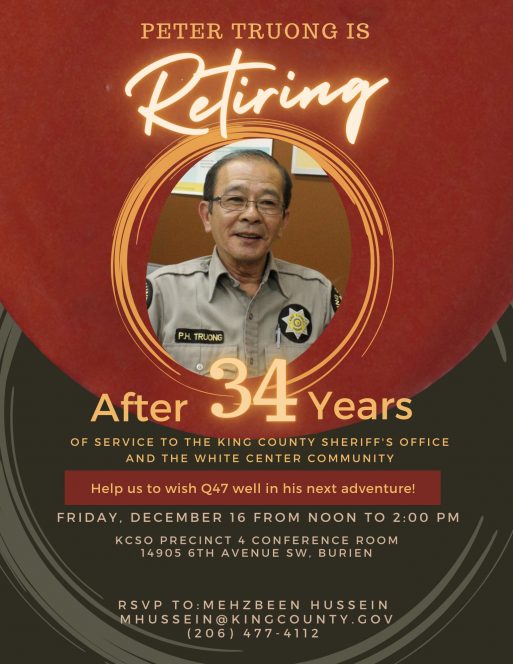 You can follow any responses to this entry through the RSS 2.0 feed. Both comments and pings are currently closed.