Franchisees are small-business owners, too, says Amber Reese of soon-to-open White Center Zeeks Pizza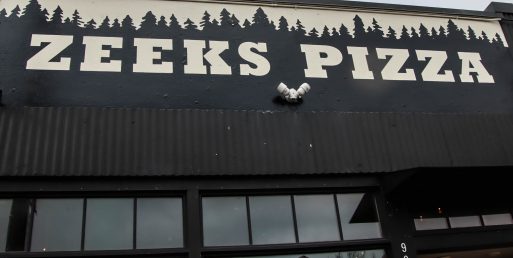 (WCN photos unless otherwise credited)
By Tracy Record
White Center Now editor
If you look at the signage for Zeeks Pizza, opening soon at 9809 16th SW in White Center, and think "oh, just a chain moving in," think again.
Proprietor Amber Reese is a franchisee. That means she's a small-business owner, she wants you to know. She's also a single mom whose 9-year-old son is as excited as she is about the soon-to-open restaurant.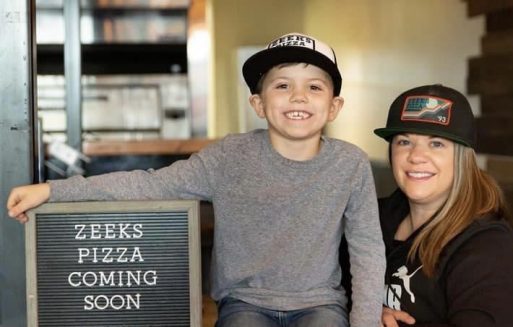 (Photo by Emma Lee Photography)
Opening her own restaurant has been a longtime dream for Reese. She worked for Zeeks for 9 years – in Belltown, Lynnwood, and West Seattle, where she lives – and she's been working on securing this franchise for more than half that time. (She also has the rights to open Zeeks in Burien, but that's further down the road – it's all about White Center right now.) She has had a career of almost 20 years in the industry, since graduating from the culinary program at South Seattle College, which is actually in West Seattle, at 6000 16th SW – "same street where I'm opening my own restaurant," Reese exults. She originally planned a career path in cooking, but turned out to have a talent for restaurant management, so that steered her toward "front of the house work," and now ownership.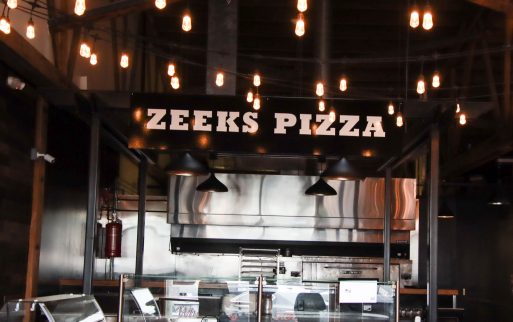 She says she's lucky to have been able to take over a space that was already set up as a pizza restaurant (previously Southside), and hasn't made too many changes. To get a liquor license (for beer and wine), they had to wall off the space from neighboring Li'l Woody's, which means there are now separate entrances, and new booths along the new wall, too.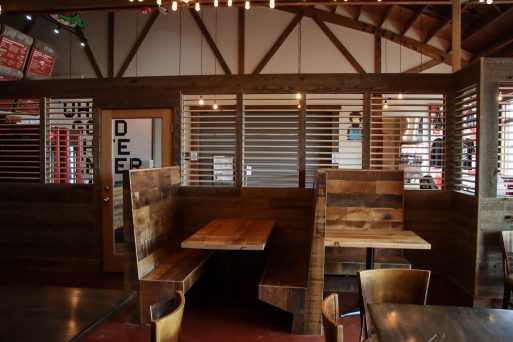 Some of the final touches yet to come include new ovens that are on the way – what's in the space now is a 21-year-old oven, Reese notes. The menu will be classic Zeeks – pizza, salads, breadsticks. They'll be delivering as well as being open for dine-in and take-out, 11 am-9 pm daily.
But the special flavor Reese wants to infuse is community involvement, in keeping with White Center's legendary identity as a close-knit community. "Once we're open, I really want to give back to the community," particularly organizations that work with women and children. She says she's already been supporting other White Center businesses, even popular Proletariat Pizza just down the block.
So how soon will she be serving up her own pizza? By mid-March, if all goes well the rest of the way.
You can follow any responses to this entry through the RSS 2.0 feed. Both comments and pings are currently closed.