WEEKEND TRAFFIC ALERT: Paving on SW 106th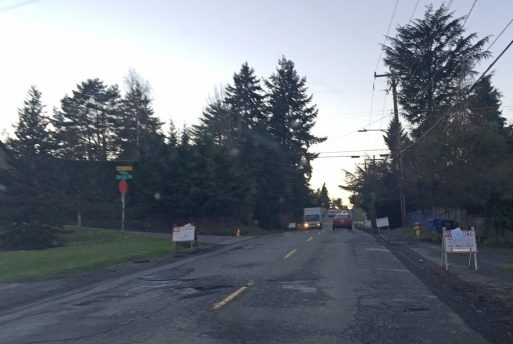 Among the sections of local roadways where potholes have emerged and/or worsened since the recent snow, ice, and record rainfall is SW 106th. This weekend, Seattle DOT plans to repave two blocks of that street – here's the alert:
On Saturday and Sunday, we will be repaving two blocks of SW 106th St between Seola Beach Drive and 32nd Ave SW. [map] We'll begin this work as early as 7 AM and expect to be done by 3 PM. If you are driving on SW 106th St during this work, impacts include single lane reductions. Please anticipate traffic delays. We do not expect impacts for people walking and biking in the area.
Though this is within Seattle city limits, it's a much-used route between White Center and West Seattle, so we thought you'd want to know.
You can follow any responses to this entry through the RSS 2.0 feed. Both comments and pings are currently closed.