CONTINUING SUNDAY: Punk Rock Flea Market in White Center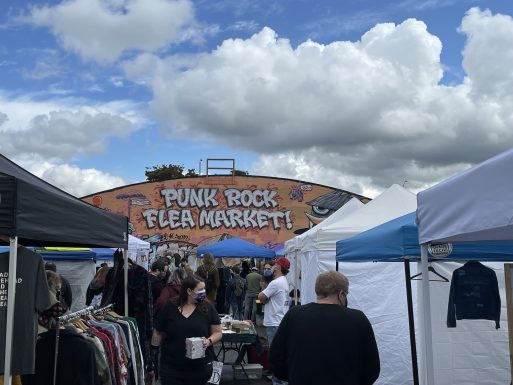 (WCN photos)
Happening now in the 9800 block of 17th SW in White Center – the Punk Rock Flea Market! It's a browser's dream.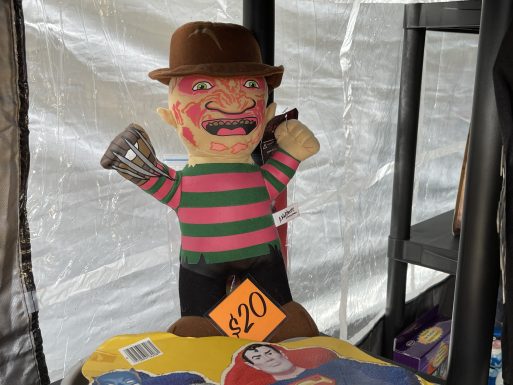 As befits the name, you'll find music too – both for sale: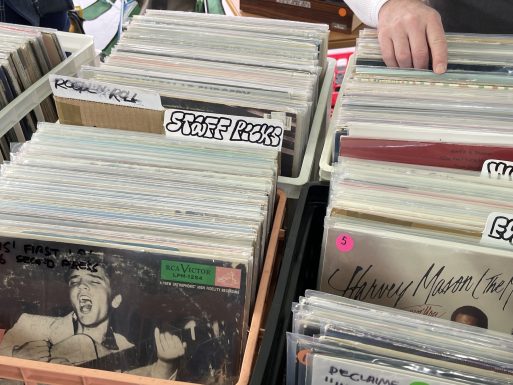 And for entertainment – DJ Porta-Party was on duty:
$1 admission, and wear your mask:
The Punk Rock Flea Market is on until 7 tonight, and again noon-5 pm Sunday. (Rain or shine, they vow.)
You can follow any responses to this entry through the RSS 2.0 feed. Both comments and pings are currently closed.