UPDATE: Shooting in downtown White Center kills 2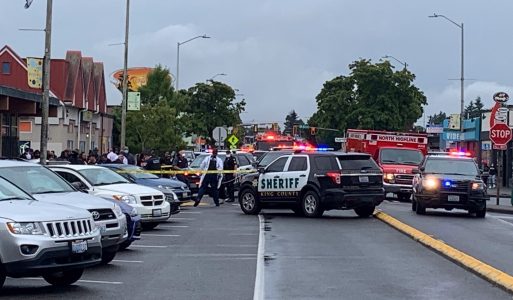 (Texted photo)
3:58 PM: Sheriff's deputies are arriving at the scene of a shooting reported on 16th SW near SW 98th in downtown White Center. One person is reported to have been shot. No one is reported in custody. Deputies are closing traffic on adjacent streets. "Multiple rifle and pistol casings" are reported (described as "40 cal and .223"). Avoid the area.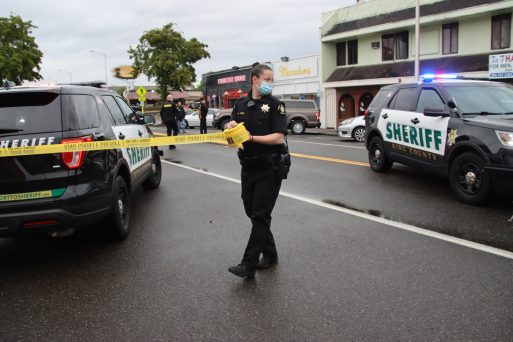 (WCN/WSB photos/video from here, by Patrick Sand)
4:17 PM: Deputies have told dispatch there may be a second victim who someone is taking to the hospital. Also, an additional car is reported to have a bullet hole. Meantime, dispatch has told deputies that "two people with gunshot wounds" are in the ER at Harborview Medical Center.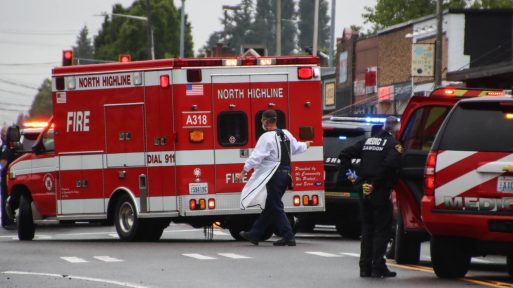 4:21 PM: And dispatch reports "a third" person was just "dropped off" at the hospital. And that's all before the victim at the scene was taken there – a medic unit is just now departing White Center with that person.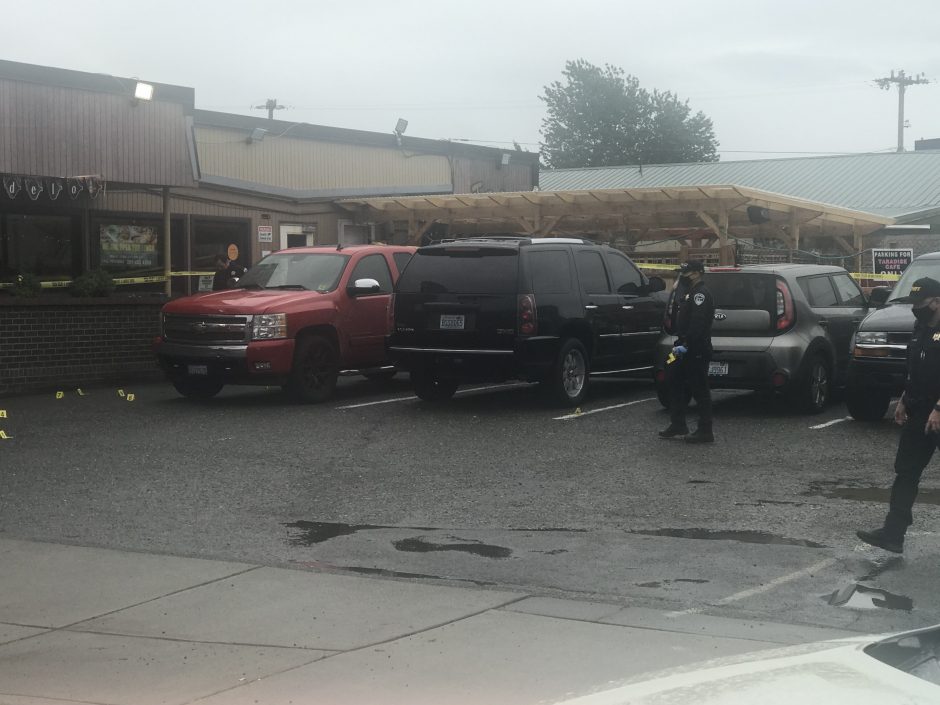 4:32 PM: Our crew at the scene sent that photo of deputies with shell-casing markers outside Taradise Café. Deputies told dispatch that witnesses described the shooter as a Black man in his 30s wearing an orange hoodie, gray beanie, and light-blue jeans, He was reportedly shooting from "behind cover" of a vehicle parked nearby. A victim is reported to have been in this car that subsequently went up on the sidewalk and into the business building on the northeast corner of 16th/98th.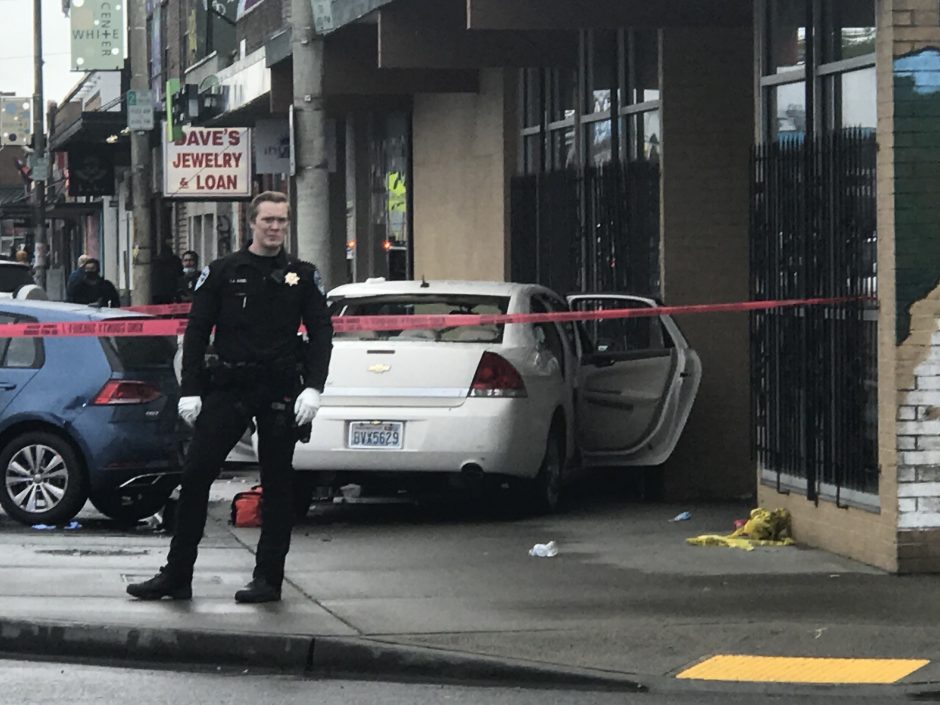 5:27 PM: Our crew is still at the scene and we expect a briefing soon by KCSO's spokesperson; we'll add the update when that happens. Also, if you're noticing a helicopter – that's TV.
5:52 PM: KCSO's Sgt. Tim Meyer confirms four people were shot and says two have died. (added) He wouldn't confirm anything else, but for the record, here's our video of his briefing:
7:07 PM: We also added more photos inline above. Also note more gunshot damage – like this business window: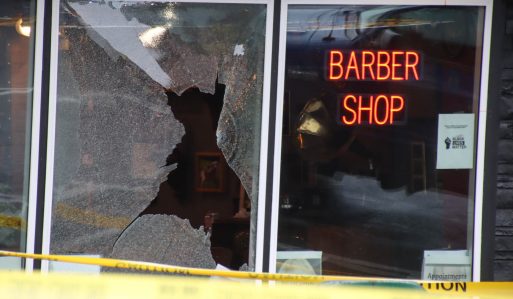 A commenter on our partner site West Seattle Blog says she saw the shooting happen, amid an apparent argument.
We'll add any new details that emerge tonight and beyond.
10:15 PM: Deputies have told dispatch that roads are reopening.
You can follow any responses to this entry through the RSS 2.0 feed. Both comments and pings are currently closed.