NEED TESTING? Khmer Health Board event at Evergreen High School next weekend
From the WCN inbox:
The Khmer Health Board is organizing a COVID-19 Test Event on Saturday, September 19th from 9 AM – 3 PM at Evergreen High School, 830 SW 116th St.

In-person Khmer translators will be available to assist and insurance is not required for testing. Event is first come, first served. Giveaway items (health and safety supplies, Khmer groceries, etc.) are available until supplies last.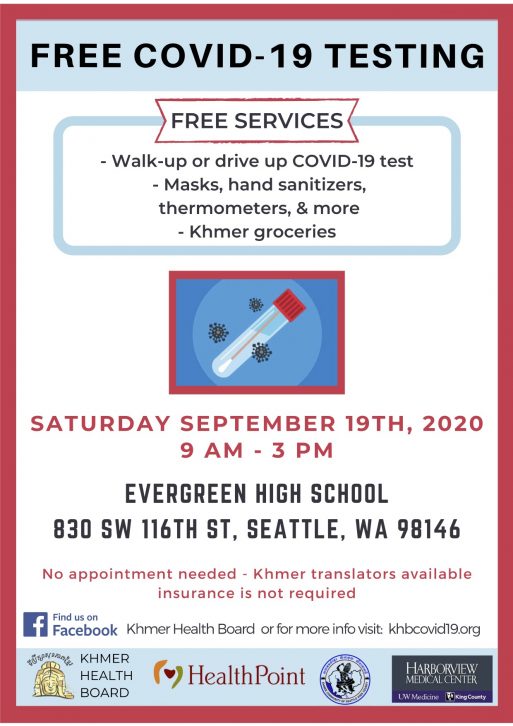 You can follow any responses to this entry through the RSS 2.0 feed. Both comments and pings are currently closed.