WHITE CENTER CRIME WATCH: Robbery suspects arrested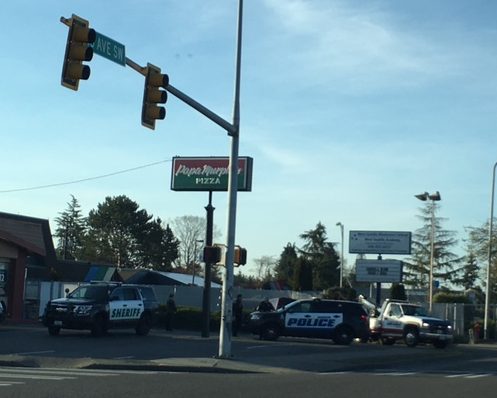 Thanks for the tips. That was part of the scene at 16th/112th as a King County Sheriff's Office search wrapped up early this morning. We asked KCSO spokesperson Sgt. Ryan Abbott for details:
The Ladybug Espresso at S. 126/ Des Moines Memorial Drive was robbed at gunpoint at 5:20 AM by two suspects who fled in a car. A short time later, the same suspect car crashed into a fence at SW 112/ 16 AVE SW; the suspects fled on foot. They were both caught a short time later by deputies and arrested. They were both booked into Jail for investigation of robbery.
You can follow any responses to this entry through the RSS 2.0 feed. Both comments and pings are currently closed.