THURSDAY: Enjoy baked potatoes and tacos to help New Start High School students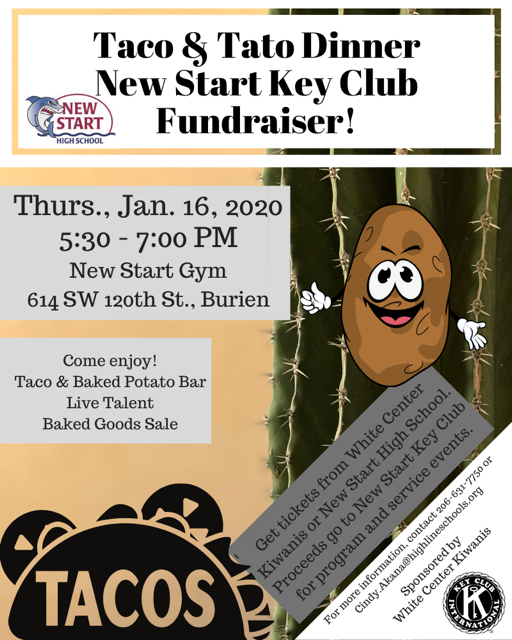 As noted in our coverage of last month's North Highline Unincorporated Area Council meeting, a popular fundraiser is coming up this week – baked potatoes and tacos for New Start High School's Key Club. The Kiwanis Club of White Center is presenting the dinner at the school (614 SW 120th), 5:30-7:30 pm Thursday (January 16th), $20/person, $45/family, $10 for kids 5-12, free for kids 4 and under. Tickets will be available at the door, or email:
billnancytracy (at) aol.com
shorewoodscott (at) comcast.net
cindy.akana (at) highlineschools.org
You can follow any responses to this entry through the RSS 2.0 feed. Both comments and pings are currently closed.