FOLLOWUP: Sheriff's plan after 2 North Highline shootings in 2 days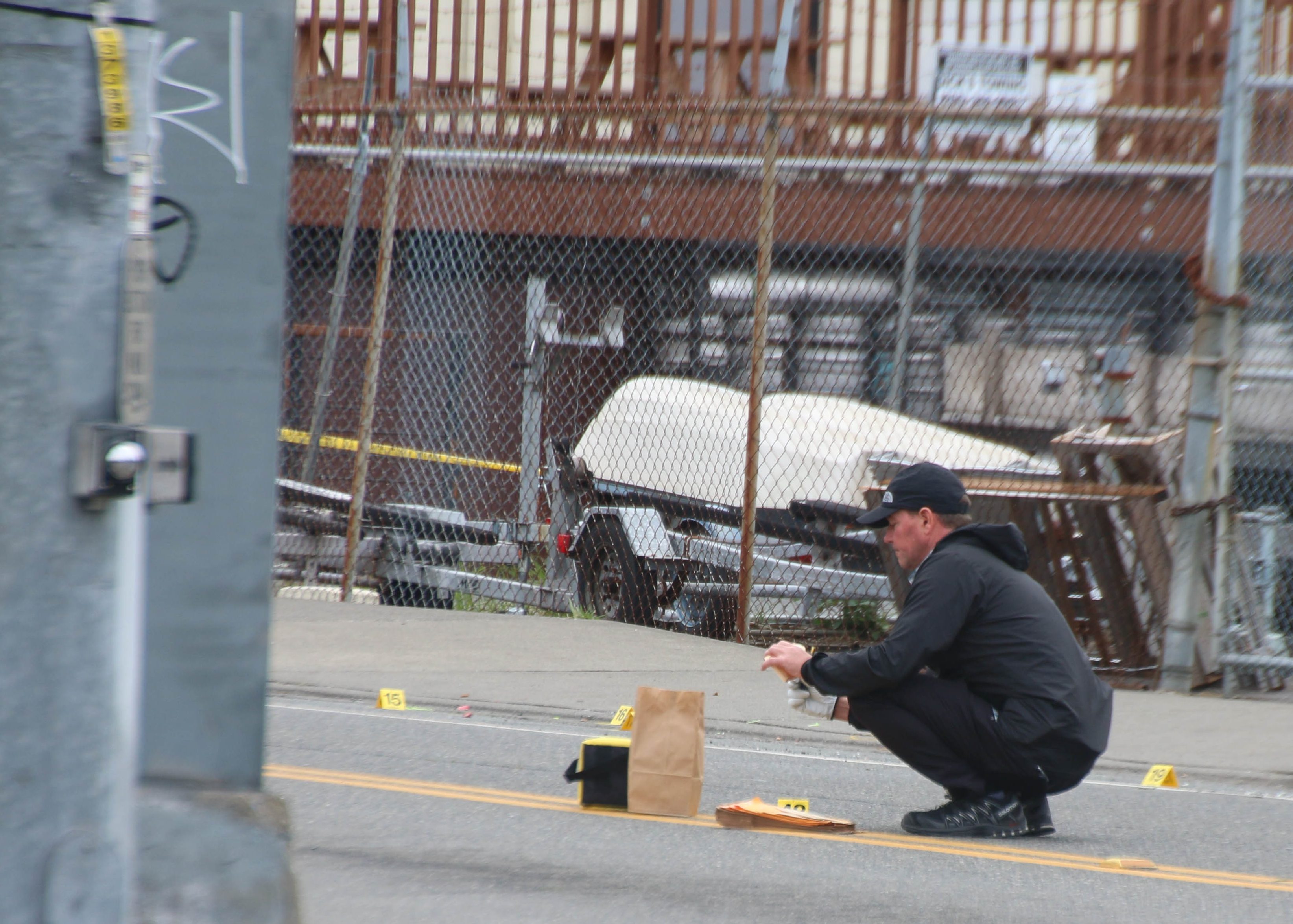 (WCN photo from Sunday)
From the King County Sheriff's Office this afternoon:
After a series of shootings over the weekend, the Sheriff's Office wants to assure our White Center residents and business owners that public safety is our top priority and we are taking action to combat violent crime in the area.

King County Sheriff Mitzi G. Johanknecht said, "We are aware that violent crime is trending up. We will be adding deputies for increased emphasis patrols targeting crimes of violence."

"The patrols will be random and at different times of the day to increase visibility in areas where violent crime is likely to occur," said Sheriff Johanknecht.

The two shootings this weekend are not related, and so far there is no indication either is gang-related. Here is an update on each shooting:

Outside Hookah Lounge on 17th Avenue SW

On Sunday Morning, 6/23/2019 at 5:30 AM, a 911 call came in with someone hearing shots in the area of SW Roxbury/ 17 AVE SW. A deputy responded but did not hear or see anything initially. After checking for about 30 minutes, he cleared the call.

At 6:13 AM, three males showed up at Harborview Medical Center, each with gunshot wounds. Just before 7 AM, it was determined that this incident had occurred at the 9800 BLK 17 AVE SW. Deputies arrived on scene and located numerous shell casings. King County Major Crimes responded to the scene and located over 40 shell casings. Detectives believe some type of disturbance occurred outside of an after-hours club located in the alley between 16 AVE SW and 17 AVE SW. The disturbance led to a shooting between multiple people. A 28-year-old male was shot in the leg and was treated and released from the hospital. A 30-year-old male remains in critical condition, and a 29-year-old male remains in serious condition. Major Crimes continues to investigate.

1st Avenue SW Shooting

Today, Monday 6/24/2019 at 7:55 AM, a 27-year-old male caller reported he had just been shot near his house at 10600 BLK 1 AVE SW. The male suspect, known to the victim, fled the scene. King County Medics treated the victim on scene for a gunshot wound to the shoulder. The medics transported him to Harborview Hospital; his condition was listed as serious. The victim was not very cooperative with Deputies about what had occurred. At this time it is unknown what led up to the shooting, but this case remains under investigation.
You can follow any responses to this entry through the RSS 2.0 feed. Both comments and pings are currently closed.