FOLLOWUP: Success sprouts at White Center Library Guild plant sale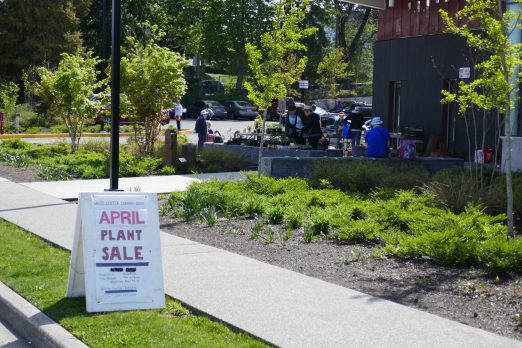 Thanks to White Center Library Guild president Astha Tada for the report and member Gill Loring for the photos – here's how the guild's Plant Sale went this past Friday:
Thanks to the wonderful support and team effort of many individuals, the White Center Library will have money to support their programming efforts, especially targeting our youth. In 4 hours, $589 was earned selling outdoor and indoor plants, garden tools, garden books, and children's books, etc. A number of community members gave a little extra to support our much-beloved library.

It was a fun time with lots of conversations as individuals came to peruse, buy and ask
plant questions. Some mystery plants we were not able to identify were sold to adventuresome buyers.

The White Center Library Guild hopes to continue this fun event next year. We are a small group of
dedicated individuals and can always use more members. Join us! Make a difference!
You can follow any responses to this entry through the RSS 2.0 feed. Both comments and pings are currently closed.