WHITE CENTER CRIME WATCH: Downtown gunfire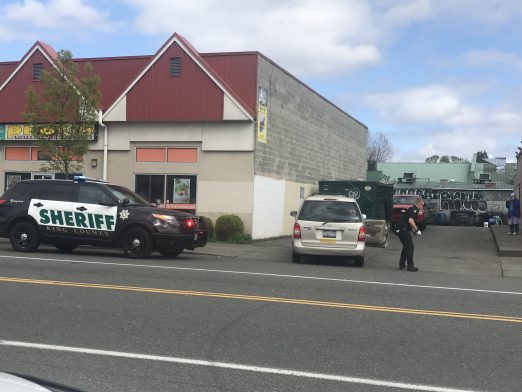 (WCN photos)
3:12 PM: Thanks for the tips about gunfire in downtown White Center along 16th SW south of SW 98th. We went over to check and found deputies investigating what they said was bullet damage to that vehicle. No injuries reported. The gunfire is reported to have come from another vehicle but they didn't have a description to share, so we have a followup inquiry out seeking more info when available.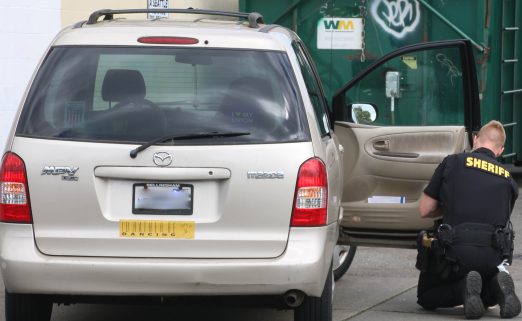 3:27 PM: KCSO spokesperson Sgt. Ryan Abbott says "multiple" casings were found and that what happened here was a case of "two vehicles fired at each other, missing. A minivan traveling northbound unrelated was hit; thankfully none of the occupants were hit or injured."
You can follow any responses to this entry through the RSS 2.0 feed. Both comments and pings are currently closed.