HAVE YOU SEEN THEM? 2 lost/stolen dogs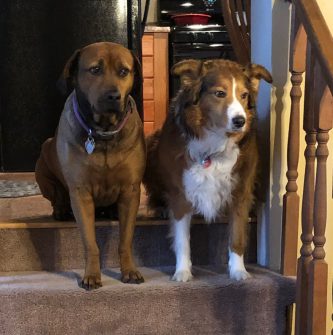 From the inbox:
We are missing out 2 female dogs since 4/13/19.

Last seen White Center/Top Hat area off of 3rd Ave SW and SW 102nd St. and possibly 1 Ave S.

They are both Microchipped and registered with Home Again. They both had their collars with Tags and Harnesses on. They were in a secure fenced yard but the area is unfamiliar to the Dogs as Burien is home for them. We are asking for help to try and find our family dogs. Please call or text 425-361-9295
You can follow any responses to this entry through the RSS 2.0 feed. Both comments and pings are currently closed.