White Center Christmas Tree Lighting this Sunday night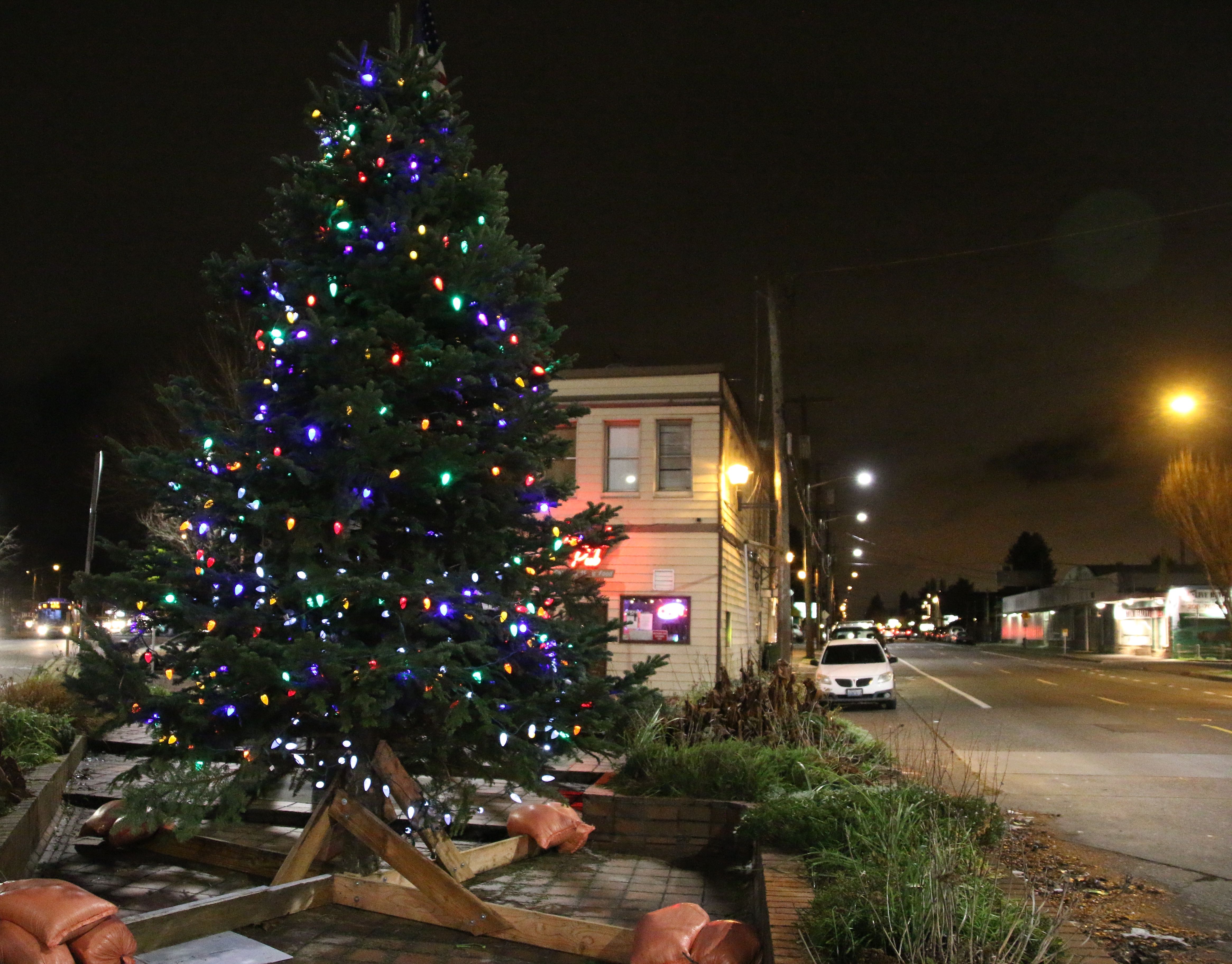 (WCN file photo)
You're invited to the White Center Christmas Tree Lighting this Sunday (December 2nd), as announced by the White Center Chamber of Commerce:
Please join us as we celebrate the holiday season and pay our respects to Deputy Steve Cox on the anniversary of his passing. Chili, Donuts, Apple Cider & Cocoa will be on sale to benefit the White Center Food Bank. Food donations greatly appreciated.

This community event is sponsored by Meat the Live Butcher, Center Tool Rental, Mac's Triangle Pub, Miss Sheryl's Ballet, Tommy Sound Studios, Good Day Donuts, and the White Center Chamber of Commerce.
The event is set for 5 pm in the mini-park by Mac's (Delridge/Roxbury). And if you'd like to help hang lights on the tree, they're welcoming volunteers at 11:30 am Saturday.
You can follow any responses to this entry through the RSS 2.0 feed. Both comments and pings are currently closed.