UPDATE: Detectives investigate deadly shooting in east White Center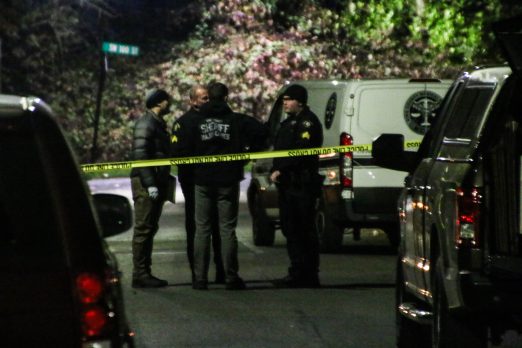 (Added: WCN photo)
10:16 PM: King County Sheriff's Deputies are investigating a shooting in the 10000 block of 1st SW (map), and they say it's turned deadly – the 26-year-old man who was shot has died. KCSO says via Twitter that they don't know yet what led up to the shooting; their detectives are on scene.
1:30 AM: KCSO spokesperson Sgt. Ryan Abbott told us detectives would likely be there for hours, so we stopped while out on something else. Photo added above. The street is blocked off in a residential neighborhood we'd describe as east White Center.
You can follow any responses to this entry through the RSS 2.0 feed. Both comments and pings are currently closed.