TODAY: Lunch and Learn in White Center, 'Diversifying the Teacher Workforce'
The Equity in Education Coalition continues its series of Lunch and Learn discussions today, again at noon at Bethaday Community Learning Space in White Center: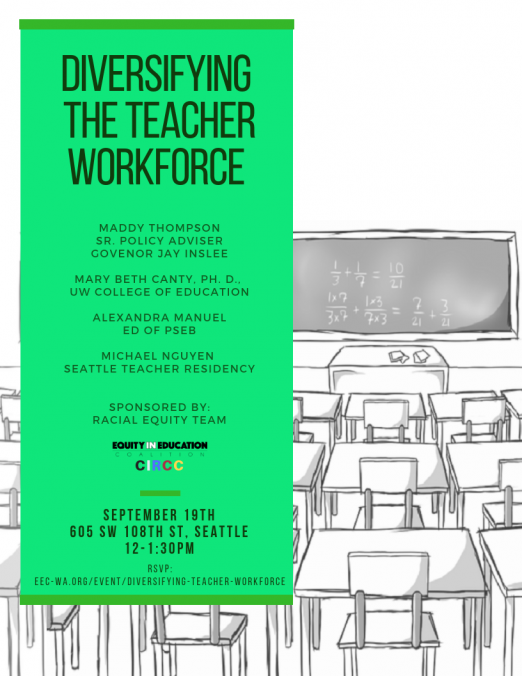 Free, but RSVPs are appreciated – go here.
You can follow any responses to this entry through the RSS 2.0 feed. Both comments and pings are currently closed.