PHOTOS: White Center Chamber of Commerce hosts King County Sheriff Mitzi Johanknecht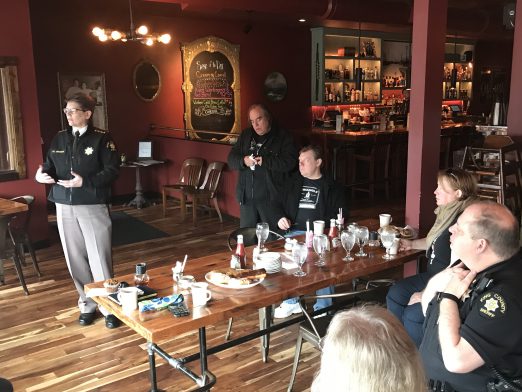 FIRST REPORT, 10:04 AM: King County Sheriff Mitzi Johanknecht is visiting White Center this morning, hosted by the Chamber of Commerce. Our photo is from a discussion at Noble Barton that started the visit, which then was scheduled to move to the Beer and Wine Source, with a walking tour to follow.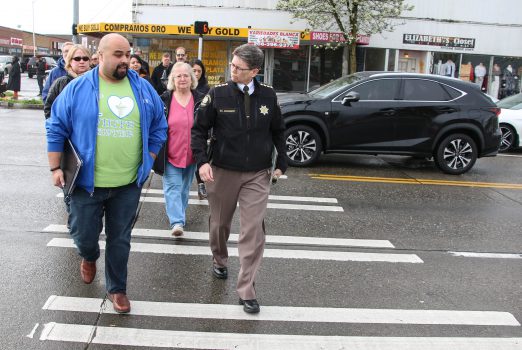 ADDED FRIDAY EVENING: The sheriff got an earful as she was taken on a tour of the area.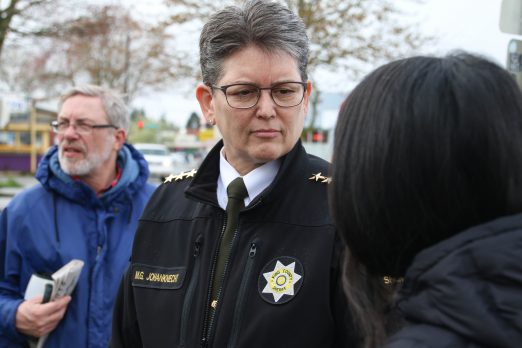 She listened to the continuing concerns of businesspeople, and had some explanations of her own. Resources remain a challenge, and right now she's working on budget-writing.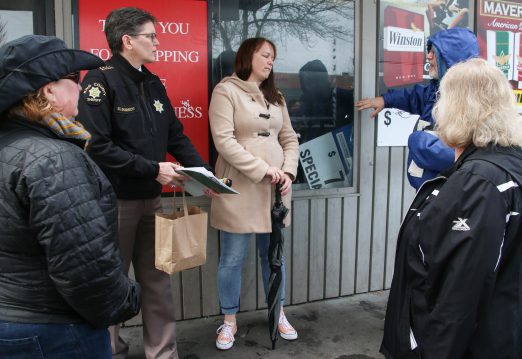 With White Center just on the other side of the city limits, collaboration with Seattle Police is important, and Sheriff Johanknecht said her department is working on that.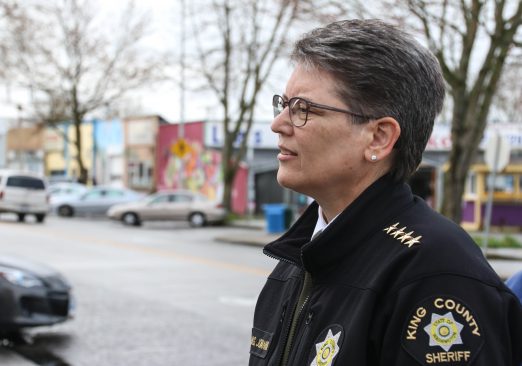 It's been three months since Johanknecht, a West Seattle resident was sworn in as sheriff as the culmination of a 30+-year career with KCSO.
You can follow any responses to this entry through the RSS 2.0 feed. Both comments and pings are currently closed.