FOLLOWUP: Adjacent house fires on 11th SW in White Center both ruled arson; $10,000 reward fund available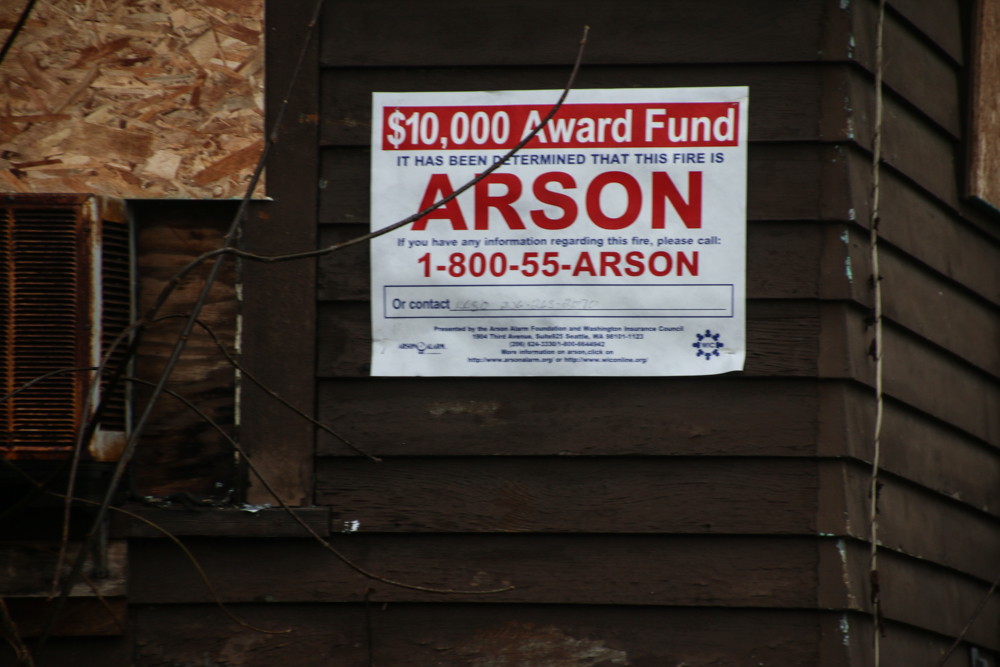 Thanks to commenter LS for reporting that signs were up at both recently burned houses on 11th SW, declaring the fires to be arson and announcing a $10,000 reward fund.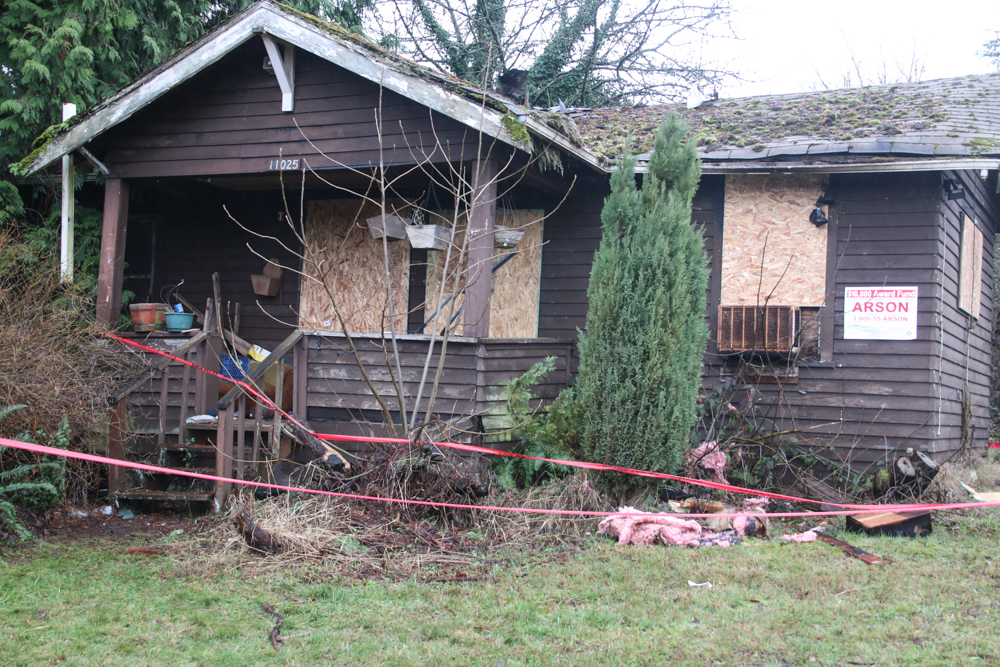 11025 11th SW, above, is the scene of the most-recent fire – two in the same night, actually – following one at 11031 11th SW, below: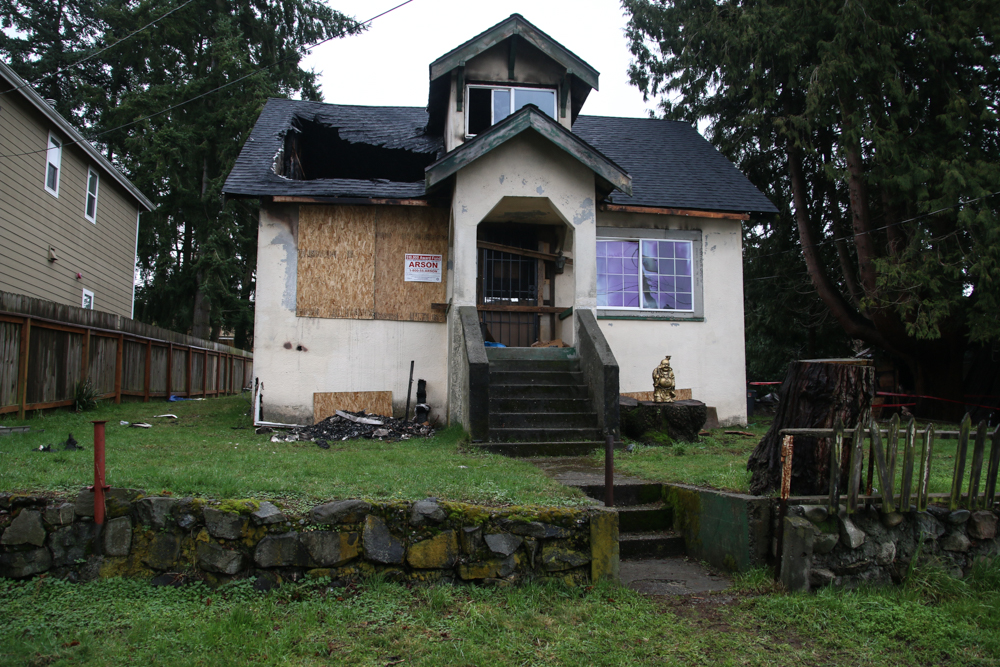 King County Sheriff's Office spokesperson Sgt. Cindi West tells WCN, "We suspect both are arson. The second house had a fire inside; then after it was put out, we had to go back for a fire on the deck. No suspects at this time. Of course we don't know if the two house fires are related, but based on timeframe and locality it appears that way." If you have any information about either or both, call the number on the signs – 800-55-ARSON.
You can follow any responses to this entry through the RSS 2.0 feed. Both comments and pings are currently closed.