UPDATE: Man shot and killed in White Center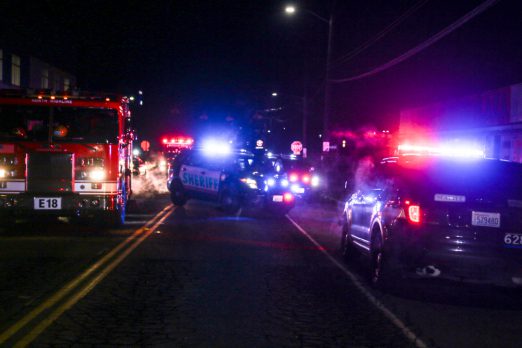 (WCN photos)
11:49 PM: King County Sheriff's deputies are investigating a deadly shooting in White Center. They were searching on the ground and in the air after the shooting by the White Center Plaza building on 15th SW north of SW 98th.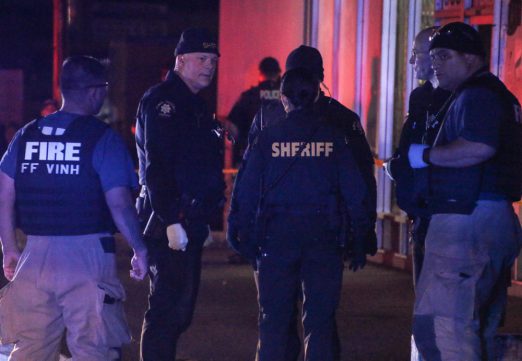 KCSO says the victim is male but that's about all we know right now – no word yet on the circumstances, and no word of any arrests. We'll update when there's more info to report. Deputies are also busy with a deadly shooting less than three miles south at 1st Avenue S. and S. 120th – early reports are that two men shot at each other; one was killed, one wounded in the leg.
7:17 AM: No additional information so far this morning. But we did verify that investigators cleared the scene overnight and 15th SW is open again.
8:45 AM: New information just in from King County Sheriff's Office Sgt. Cindi West: The victim was a 27-year-old man from Burien: "Witnesses told police that a group of men was talking with the victim prior to the shooting. The suspect who was with the group of men fought with the victim. When the fight was over, the suspect pulled out a gun and shot the victim. The men fled the scene on foot. King County Guardian One and K-9 responded but were unable to locate the suspect or the men he was with. The only description obtained was that the suspect was wearing a red hoodie." They're asking for tips – 206-296-3311 (or 911).
You can follow any responses to this entry through the RSS 2.0 feed. Both comments and pings are currently closed.