UPDATE: Helicopter search in North Shorewood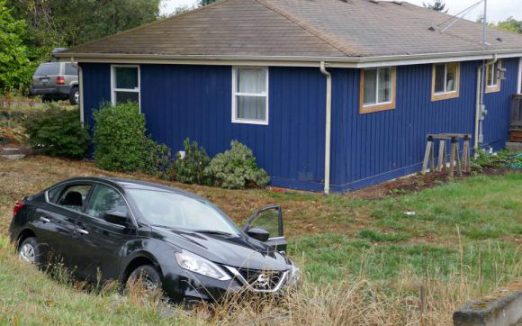 (Photo by Gill Loring, added 4:41 pm)
FIRST REPORT, 3:39 PM: Thanks for the tips. Guardian One has been out over North Shorewood in what a deputy tells us is a search for at least one suspect – another may already be in custody – related to a stolen car.
4:41 PM UPDATE: Guardian One's crew reported via Twitter that one person was in custody, two others being sought. And we've added a photo courtesy of Gill Loring – the stolen car, which had gone into a yard at 20th SW/SW 102nd.
You can follow any responses to this entry through the RSS 2.0 feed. Both comments and pings are currently closed.