WHITE CENTER JUBILEE DAYS 2017: Final day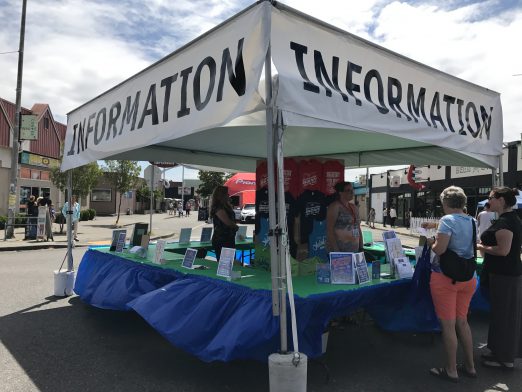 Finally got a chance to get over to the street fair and kid zone, and you have until 6 pm to do the same (carnival runs until 11 pm tonight). You can shop both the year-round stores and the vendor booths, and talk with local community organizations like the North Highline Unincorporated Area Council: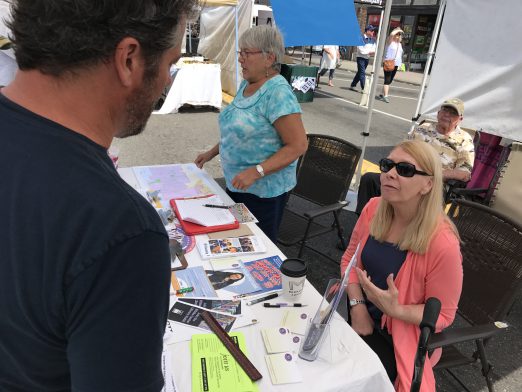 From left, NHUAC board members Pat Price and Liz Giba were answering questions when we stopped by. Giba also is a North Highline Fire District Commissioner, and they have a big area set up on 17th at 98th: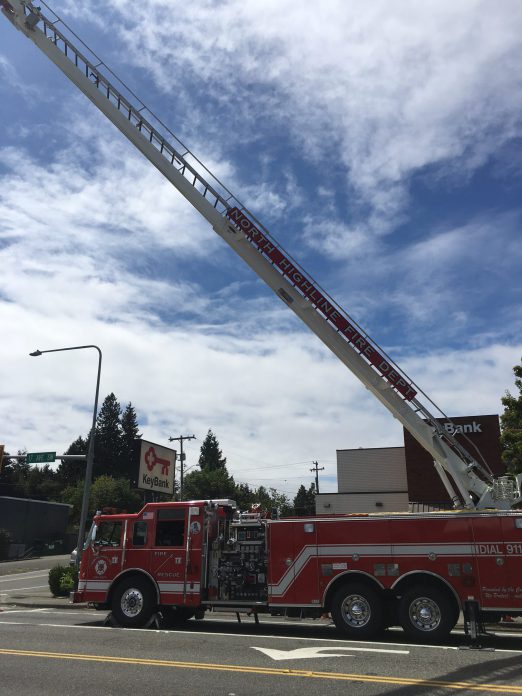 Kids visiting the NHFD zone can even see what it's like to fight a fire.
More activities for young street-fairgoers are steps away on the east side of 17th. Back on 16th, a Pinewood Derby is happening this afternoon outside Full Tilt Ice Cream – we were there just a little too early but here's the track: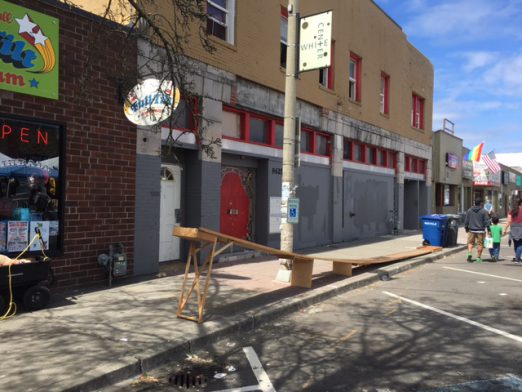 All the festival info you need is here.
You can follow any responses to this entry through the RSS 2.0 feed. Both comments and pings are currently closed.